Turn Your Investing Vision Into Action
Morningstar Direct SMis an investment analysis platform built for asset management and financial services professionals.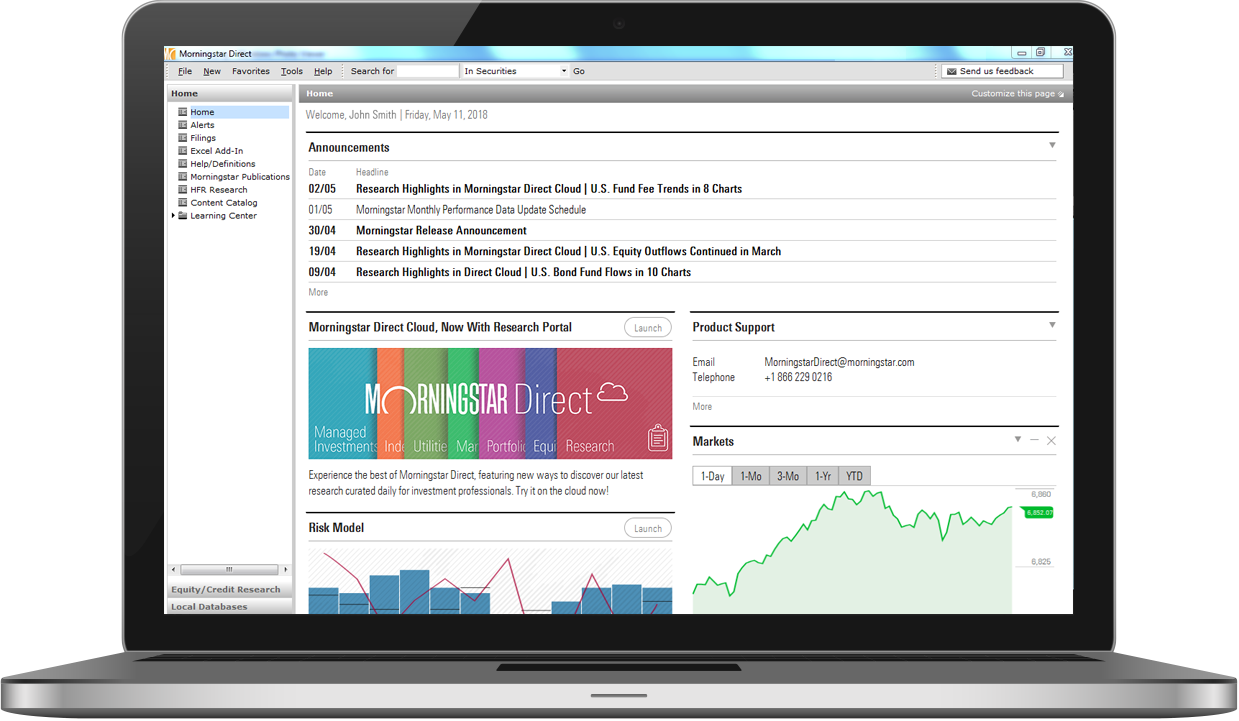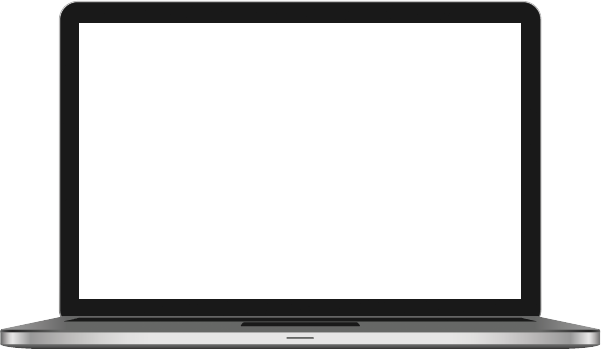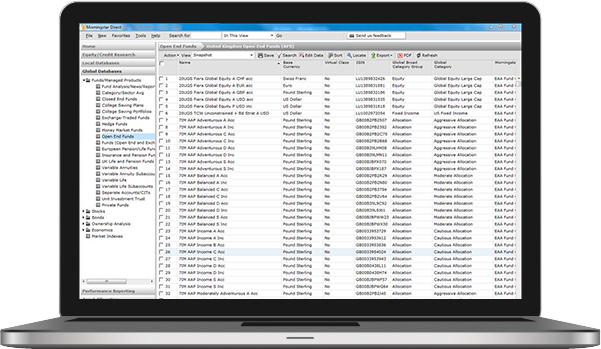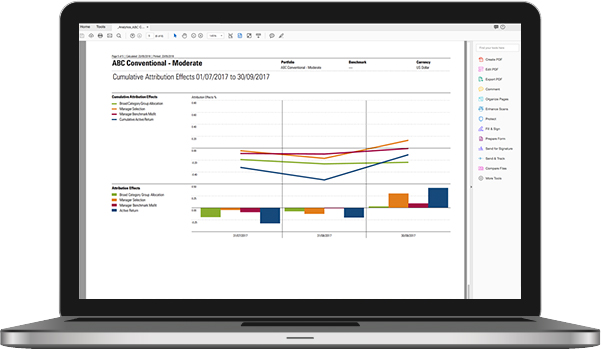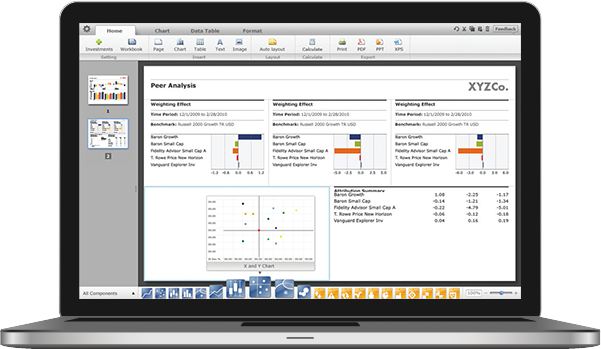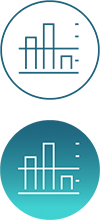 DATA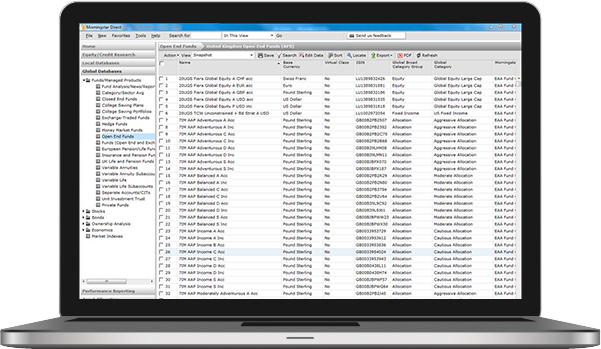 The importance of quality data, realized.
Global data including historical portfolio holdings, equities, separate accounts, hedge funds, ETFs, indexes, real-time pricing, and more.
---
Access to nearly every investment universe
---
Integrate all your private data
---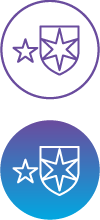 RESEARCH
Back your ideas with thorough analysis.
Content curated to meet your needs, including actionable research from one of the largest independent analyst teams in the world.
---
Research to apply directly to your daily decisions
---
Detailed analysis on markets, equities, and managers
---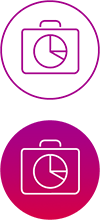 ANALYTICS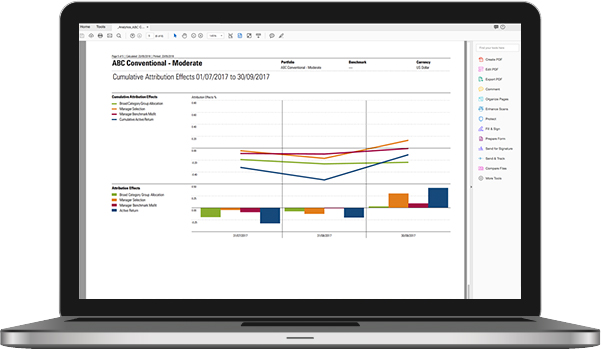 Build your process with powerful tools.
Sophisticated ways to work the data so you can find the best managers, spot market trends, and assess and build products.
---
Allocations, optimizations, and attributions to fulfill portfolio mandates
---
Custom peer groups and asset flows for peer and trend analysis
---
COMMUNICATION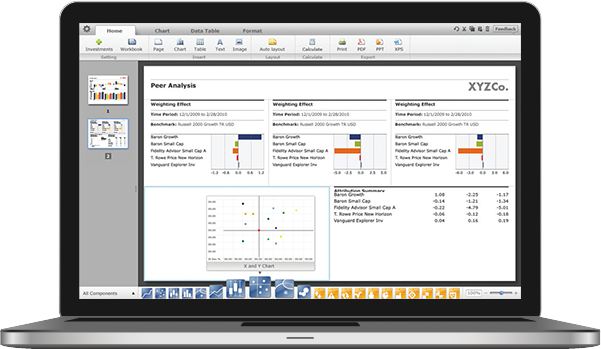 Harness the power to create.
Dynamic charts, visualizations, and fully custom reports you can produce in minutes.
---
A simple way to produce professional, client-ready reports
---
Rich content with drag-and-drop charts, tables, and graphs
---
PRODUCT DEVELOPMENT
Build and manage investments.
How your business will continue to compete is one of the most critical questions facing firms. With new regulations and shifts in investor preferences, it's important that your solutions are as relevant as they are financially sound.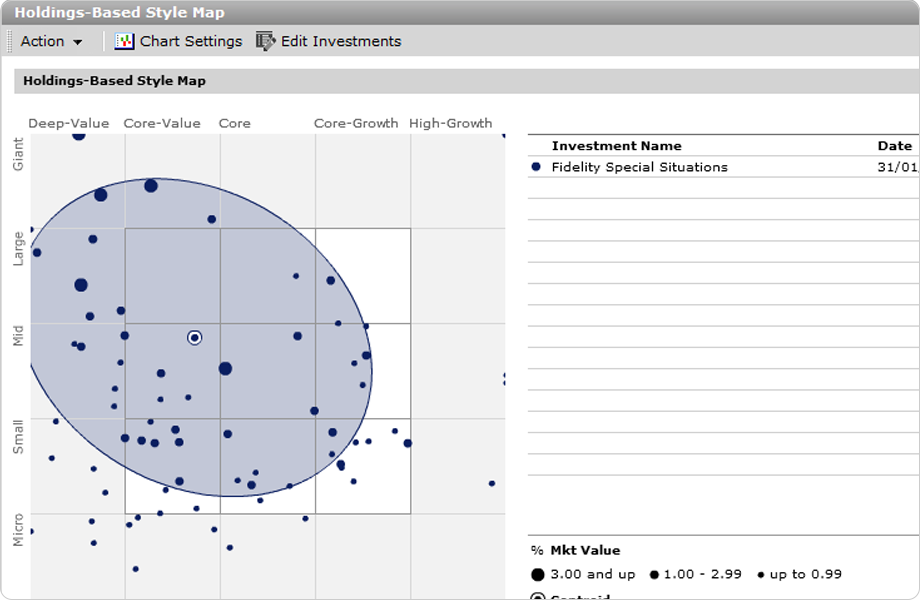 Stand out from competitors.
Position your products to succeed by better understanding the investment landscape and responding to demand. You can dig deep into the data and research to surface what best sets you apart from other asset managers and appeals to investors around the world.
PORTFOLIO CONSTRUCTION
Create client portfolios.
Your top priority is helping clients meet their objectives. Arm yourself with the market data and analytical tools you need to assist them in making their goals a reality.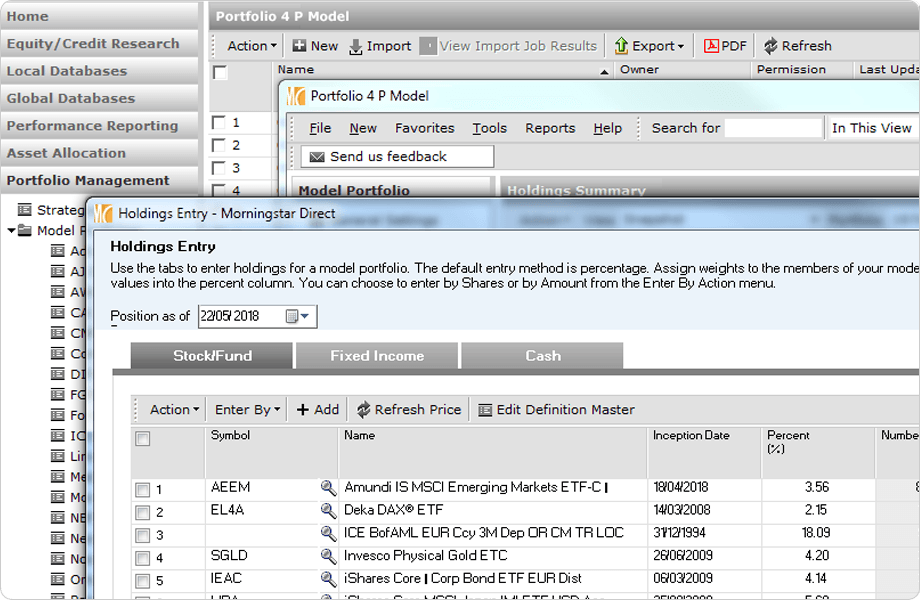 Construct models and assemble portfolios.
Build models and portfolios that reflect how your asset allocation strategies can help meet client goals. And you can support your recommendations with research from our independent team of analysts.
MARKETING AND SALES
Connect with investors.
Equip your sales team and advisors with relevant information, so you always know investors are getting the right message about their investments.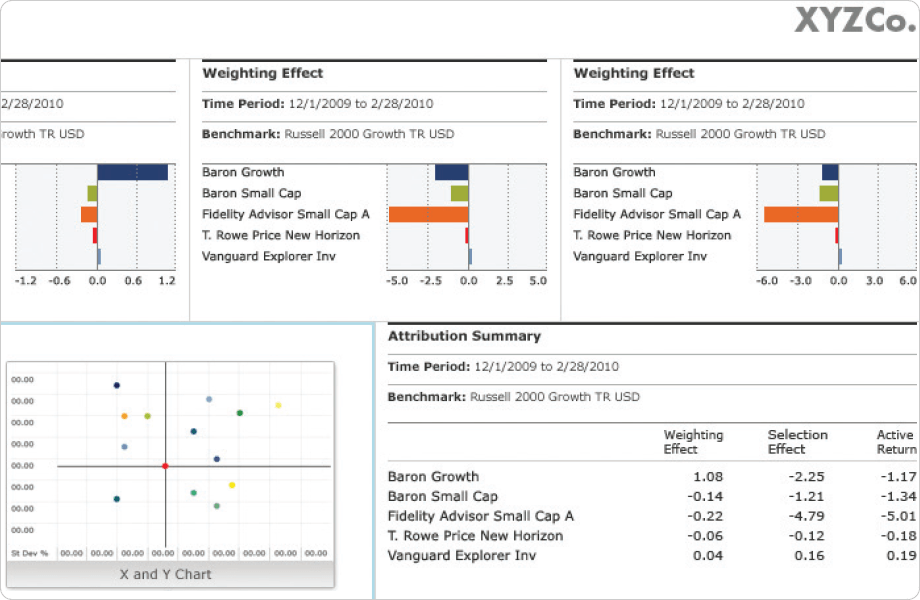 Design and distribute reports and presentations.
Build elegant plan review books and compliant fact sheets using designed templates and a flexible system. Because you need the appropriate materials to make a strong case for your investments and explain how they fit in to a portfolio—ready when you are.
The approach Morningstar's taking with Sustainalytics has really brought clarity in terms of defining this marketplace and how it should be evaluated on a case-by-case basis, one ETF versus another.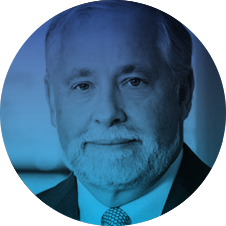 Robert G. Smith
Founder & Chief Investment Officer
Sage Advisory Services
Austin, Texas
Why Some New Funds Succeed While Others Fail
Investors seem to love new funds, which draw a majority of global inflows. Morningstar's Quantitative Research team has identified what influences investor preferences for these new funds and what drives their risk-adjusted returns.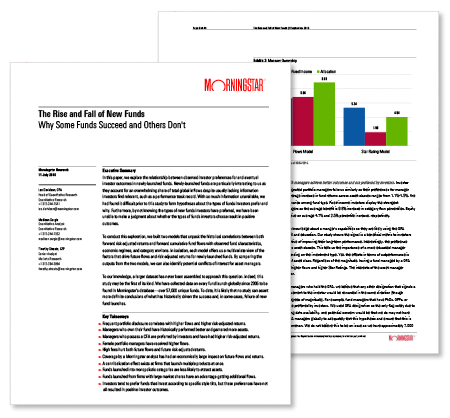 Ready to See for Yourself?
Try Morningstar Direct to maximize your time.
Want to See What's Next?
Experience our new web-based platform, the next generation of Morningstar Direct.SM
Learn about Morningstar Cloud
Not yet available in all markets