A New Lens for Portfolio Risk Analysis
Analyze portfolio risk. Track every stock's underlying economic exposure to 36 factors. Proprietary factors, powered by our holdings database, enable forecasting around returns. You can also look across time horizons and firms to forecast the risks a stock or portfolio faces during extreme market events.
How Global Risk Model Works
Compare a portfolio's return forecast with a benchmark's over specific time periods.
See the market's factor premia over a 20-year time period to uncover correlations.
Identify drivers of portfolio behavior using the lens of risk.
See a stock's exposure to every risk factor in a single graphic.
See the sources of return within your portfolio as a result of your risk factor exposure.
Create custom market scenarios and perform "what-if" analysis on market movements.
Attribute portfolio risk to factors and uncover volatility sources.
Screen for sustainability with the ESG Rating Factor
The environmental, social, and governance (ESG) Rating Factor incorporates company-level ESG Risk Ratings from Sustainalytics so you can measure and compare the ESG characteristics of stocks and portfolios. Estimate premiums of the ESG Rating Factor in the global equity market and incorporate the ESG Rating Factor in risk forecasts so you can improve portfolio and index construction.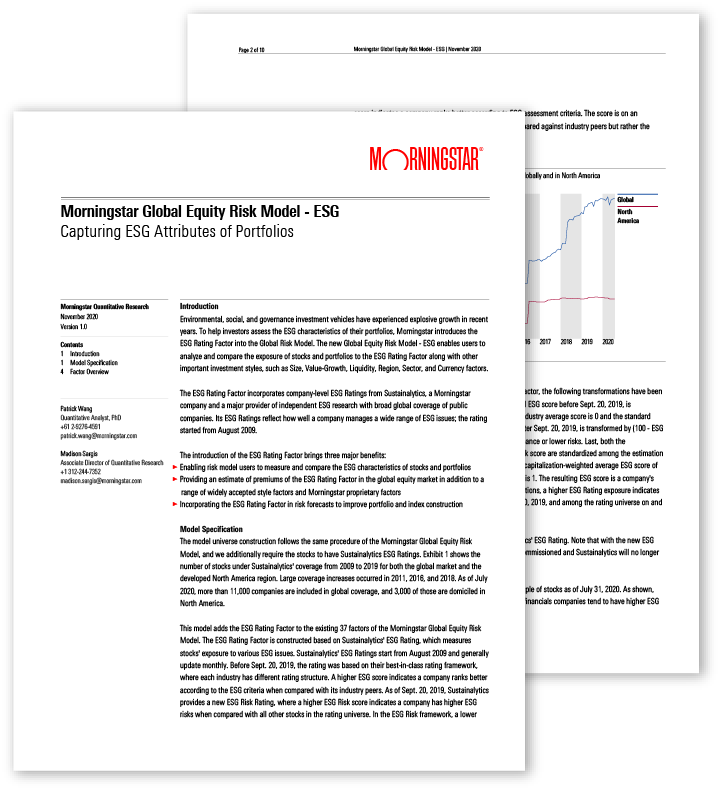 Global Risk Model has won the 2020 Wealthies award for Technology Providers – Portfolio Analytics. The WealthManagement.com Industry Awards honor technologies that enable advisors to better construct, compare, model, and manage portfolios.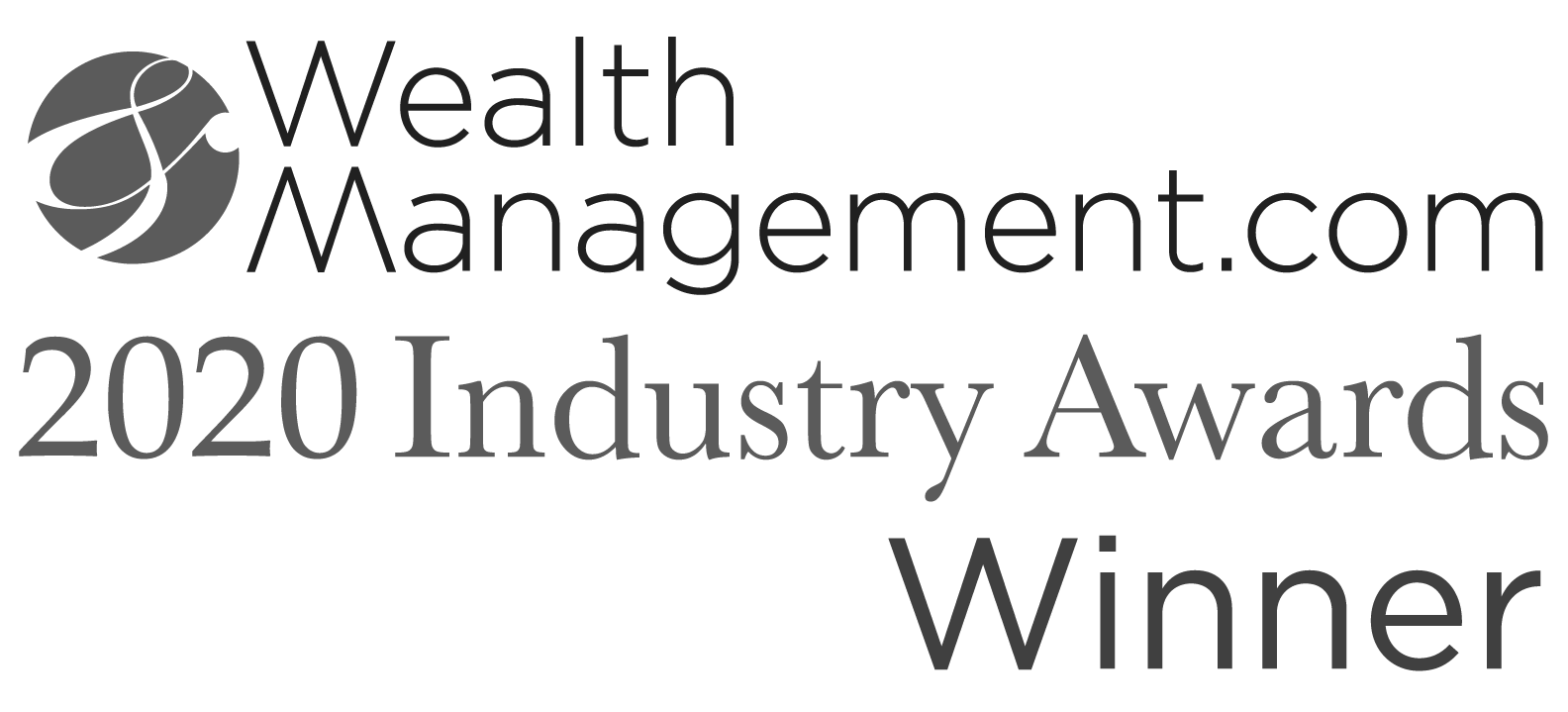 Get the Global Risk Model through Morningstar DirectSM
Ready to Try Global Risk Model?