Morningstar® Report Portal
Global custom investment report distribution
See Investment Reports in Action
Reduce firm risk, deliver time-savings to the home office, and empower your distribution team to address questions on-the-fly through dynamic, compliance-approved custom report templates built in Presentation Studio.
Ensure collateral aligns with your brand and compliance standards.
Publish up-to-date reports with the push of a button, making them accessible to groups anywhere.
Review report analytics and benchmarks to inform your marketing strategy, then drill deeper with Investor Pulse.
Quickly swap in different investments or categories into a report to address questions in real-time.
Spend more time on high-value activities rather than individual report requests.
Sync up with any customer relationship management system.
Clear and Informative Report Templates
Elevate your communication and amplify your message using report templates that simplify complex data into easy to understand visuals.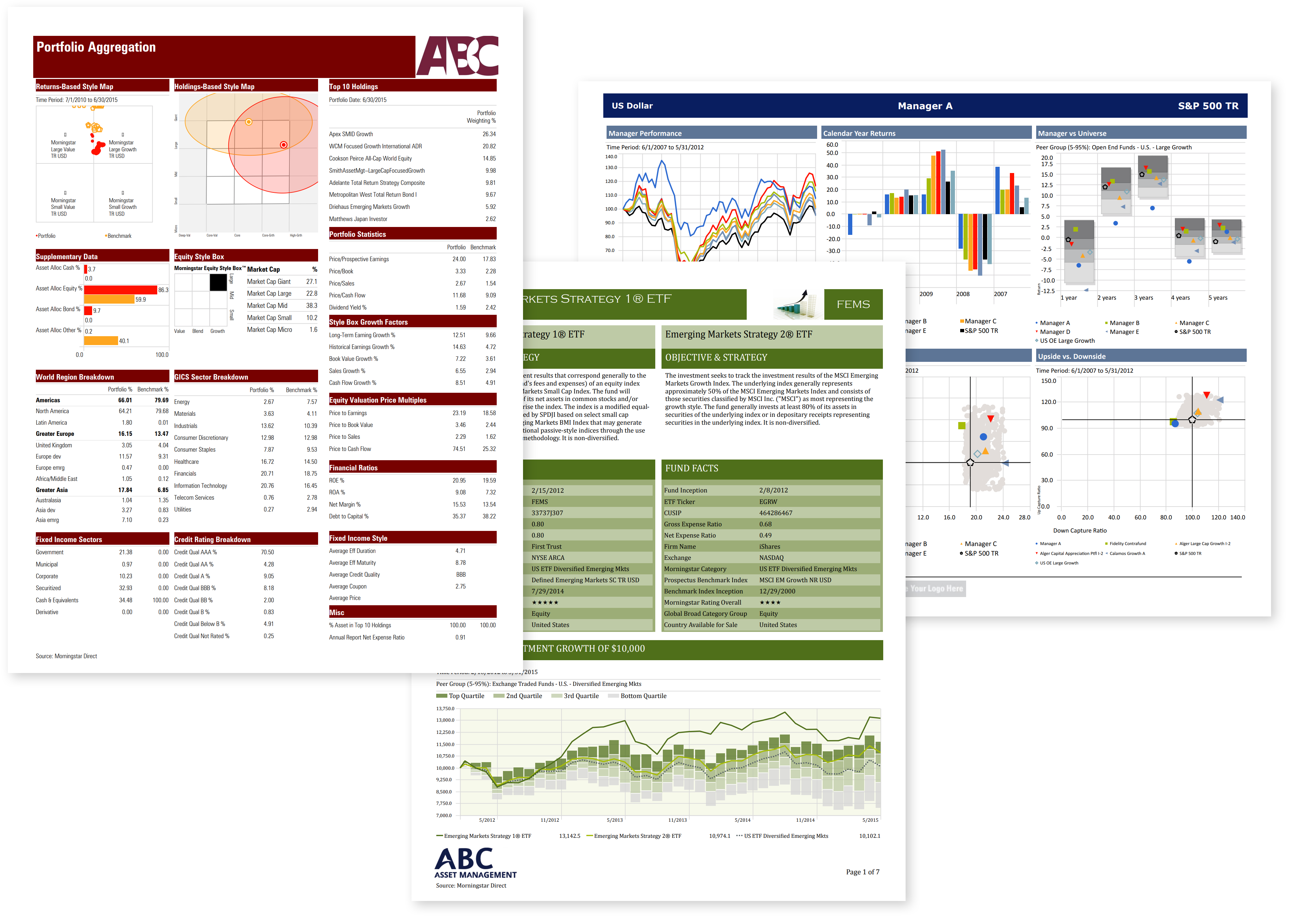 Morningstar® Report Portal can be purchased as an add-on to your Morningstar DirectSM subscription or as a component that integrates with your client relationship management system. Home office teams develop report templates in Presentation Studio within Morningstar Direct and then distribute the reports through Morningstar Report Portal. Advisors and distribution teams can access these approved reports anytime, anywhere without having a Morningstar Direct license.
Ready to See for Yourself?