Whether you need to select, create, or market investments, Morningstar DirectTM optimises your process by centralising institutional-strength data, proprietary analytics, and in-depth investment research in one platform.
The Foundation you Need for Sophisticated Financial Analysis
Understand your firm's data in context with our global, multi-asset investment database, including historical portfolio holdings, equities, Model Portfolios, Separate Accounts, ETFs, indexes, strategy-level data, ESG data, fixed-income data, and more.
Surface global insight grounded in historical context with our independent research, available as it's being published. Our content1 is curated for your day-to-day needs, and includes detailed analysis on markets, equities, and managers.
Access our research ratings, moat ratings, and analyst ratings, which are unique to Morningstar. Our innovative analytics and methodologies distill complex information efficiently so you can elevate communication with your clients.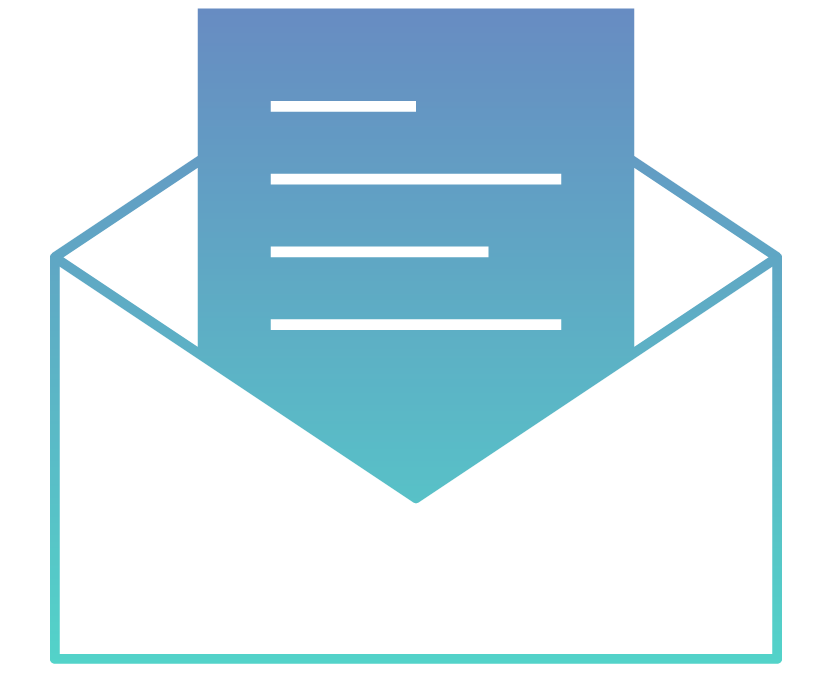 Receive Morningstar Insights
Sign up for our monthly Fund Selector Newsletter for research articles, fund flows analysis and rating changes from Morningstar Direct.
Meet the Morningstar Direct Lineup
With Presentation Studio, deliver branded fund marketing collateral that distills complex investment information into accessible reports and visuals.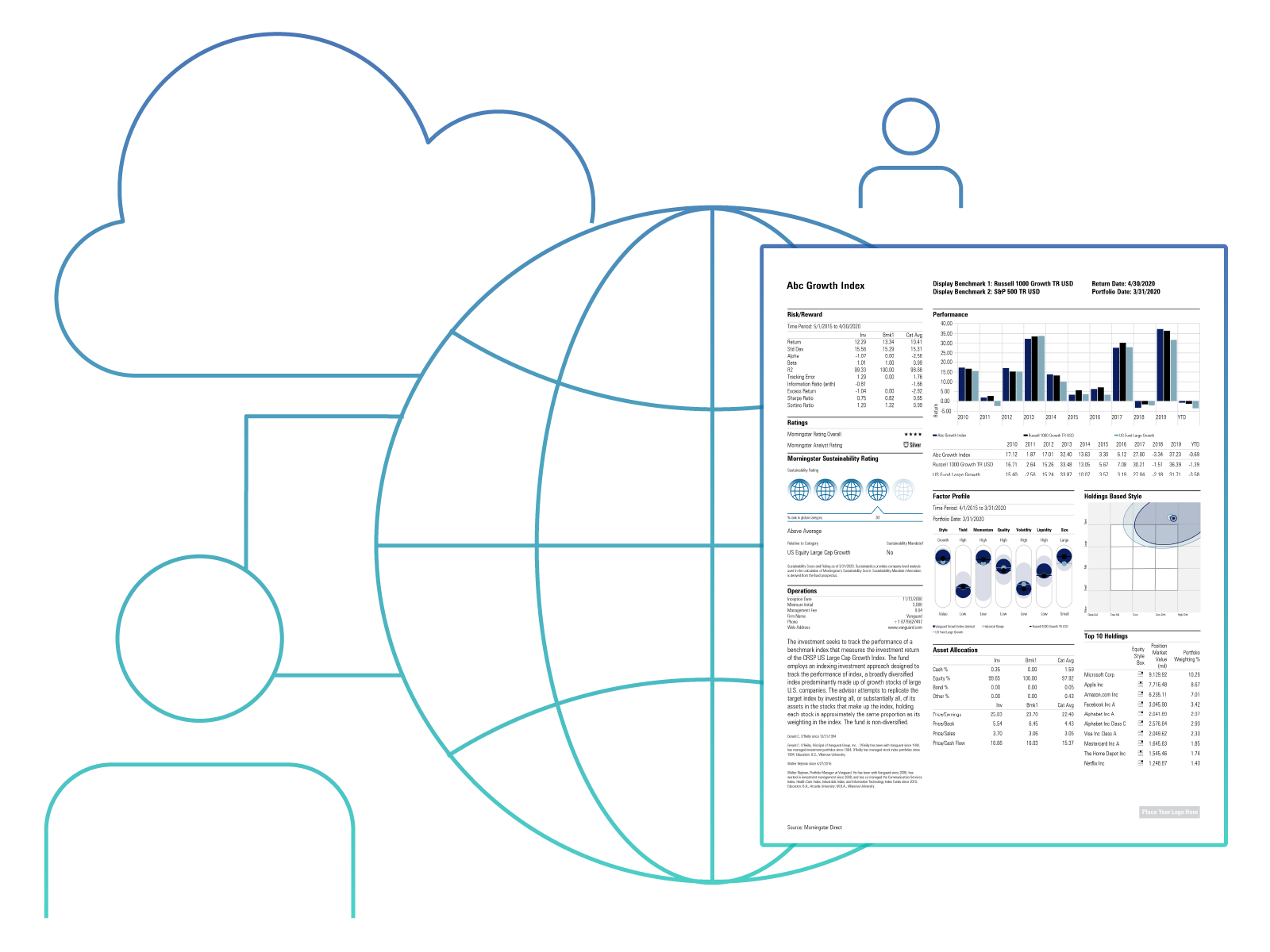 Add on Report Portal to immediately distribute pre-approved collateral across sales and marketing channels, so the whole team can access custom, compliant templates.
Learn more ›
More Add-Ons to Differentiate Your Value
Stress-test managed products and portfolios in historical or future macro and microenvironments. Model differentiated, competitive positioning in a variety of market conditions.
Learn more ›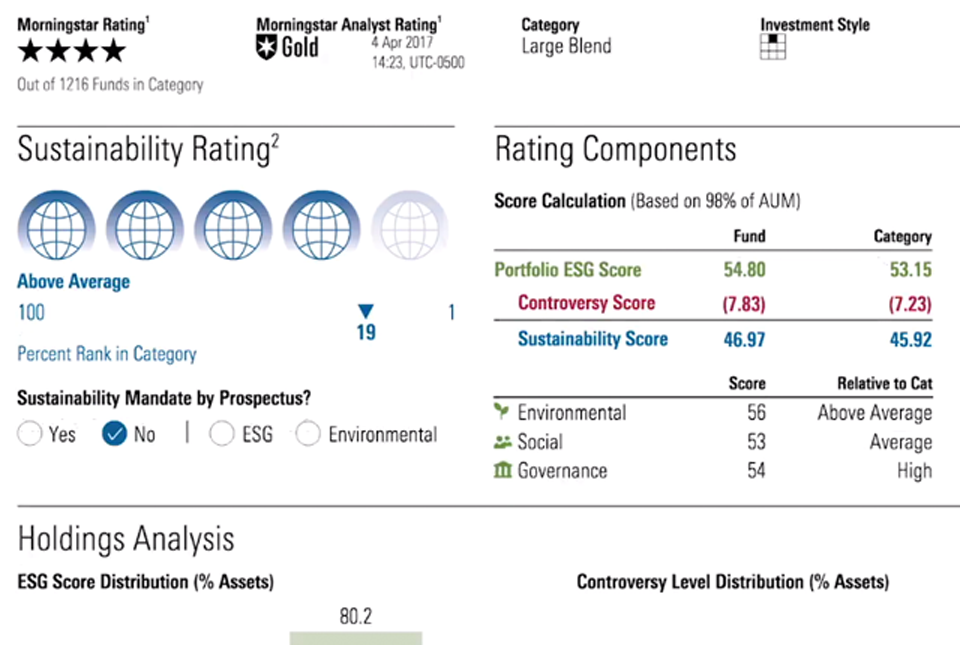 Get granular with the data sets in our company-level data enhancement package to meet investor preferences for socially-responsible investing.
Learn more ›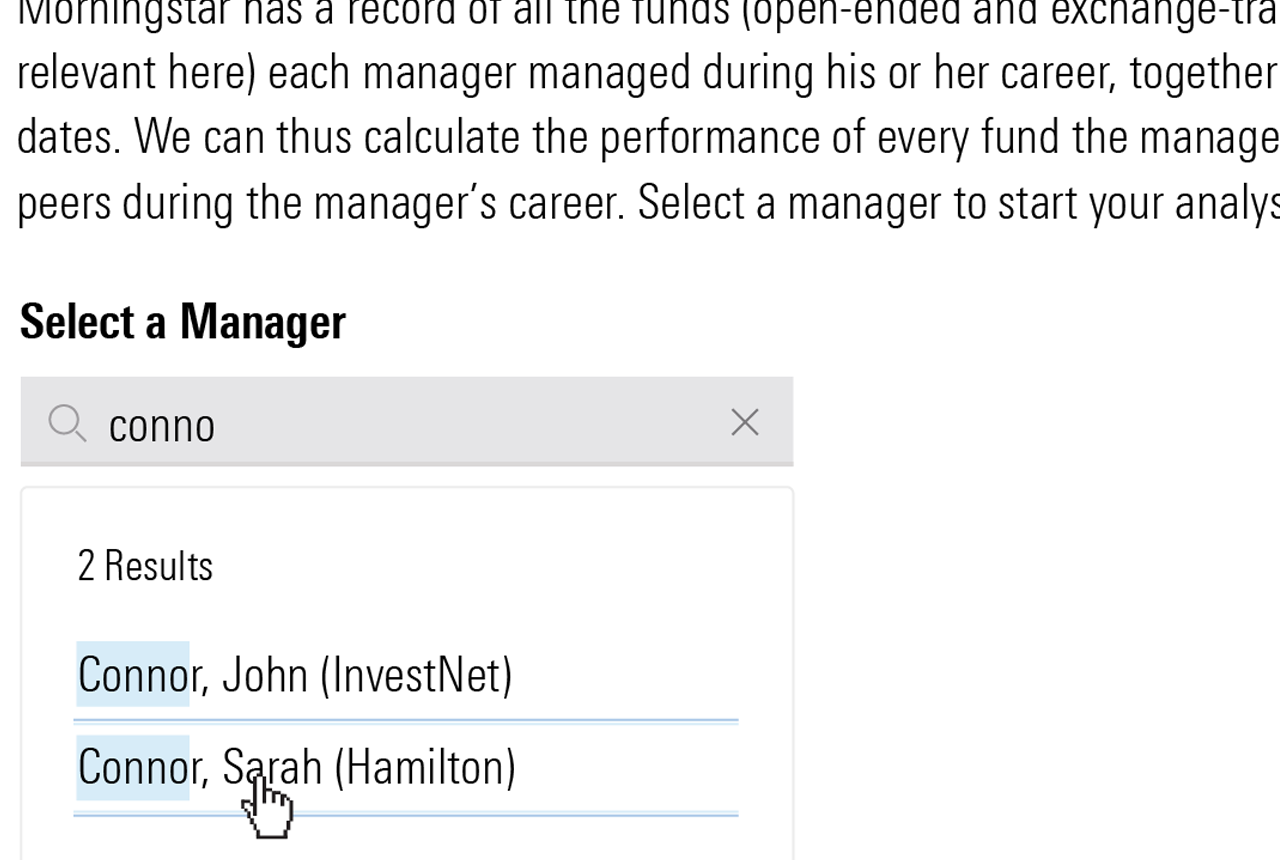 Morningstar Notebooks in Analytics Lab
Our newest Direct workspace centralises data, analytics, and visualisation so you can automate processes that were previously cumbersome or impossible to accomplish.​
Learn more ›
Ready to See for Yourself?
Address your business goals with comprehensive data and analytics.
1Investment research is produced and issued by subsidiaries of Morningstar, Inc. including, but not limited to, Morningstar U.K., Ltd., Morningstar Europe, Ltd. and Morningstar Holland B.V..