The Morningstar Cloud
Investment analysis platforms designed for the way you work—built on Morningstar data and research.
Choose the Right Fit for Your Role
Independent Advice
Automate back office work, optimize your portfolios, and connect more with your clients.
Learn more ›
Wealth Management
Collaborate across teams to research investments and deliver timely and relevant advice.
Learn more ›
Asset Management
Align product and marketing decisions with our data and yours using a single source to evaluate.
Learn more ›
Always on, Always Improving
We deliver our investment analysis platforms through the cloud, so that your data is secure, your research is fresh, and your tools are up to date—every time you log in.
What You Need to Make Informed Decisions
Research, data and analytics are at the core of what you do—they're the drivers of every part of our platform.
Research
Capture the insights of more than 300 independent analysts around the world to broaden your network of investment options.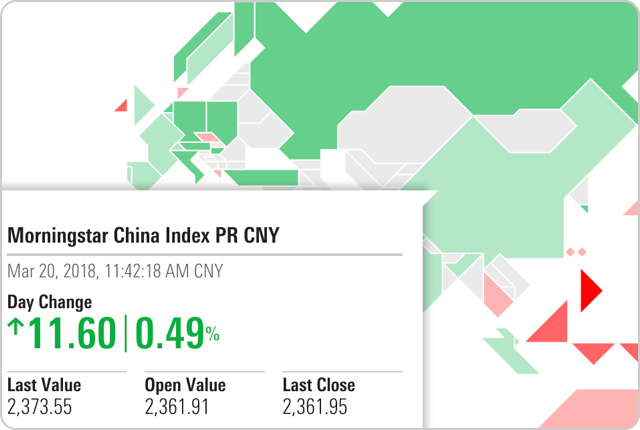 Data
Gain access to high-quality market data from nearly every investment universe, delivered alongside your own.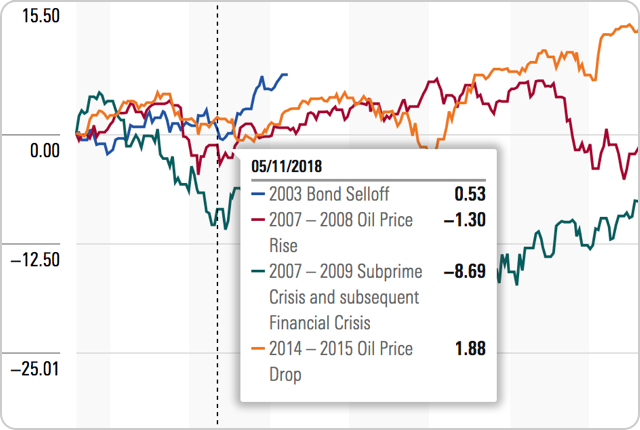 Analytics
Put data to work with data insights that only Morningstar delivers to find new managers, spot new trends, or build better products.
Connect Your Team and Collaborate
Connected teams communicate better, focus more, and ultimately thrive. We provide the tools to share information so that everyone has what they need when they need it.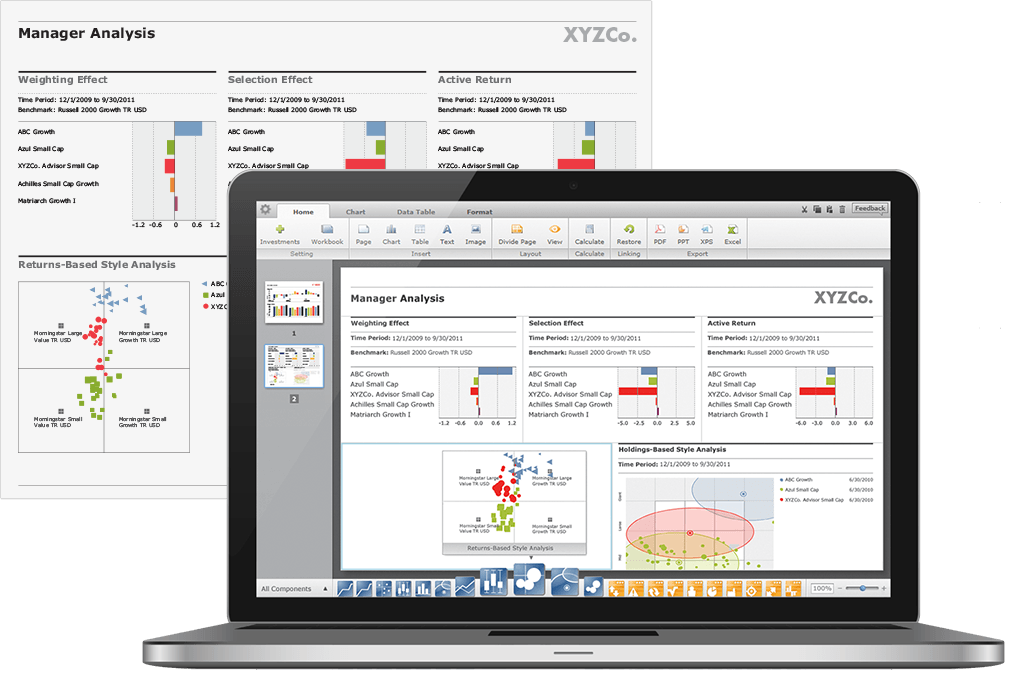 Keep Up the Conversation With Clients
Create branded reports to show clients where they stand in relation to their financial goals. And you can build on that dialogue by sharing interesting insights with them in the moment.
Tools of the Trade
Distill the data and research to draw out the insights you need to be effective.
Global Risk Model Go beyond standard risk models to find an investment's true sources of risk, using a variety of factors including six exclusive to our platform.
Learn more ›
Investor Pulse See how you're doing compared to your peers and the overall market by digging in to the factors that impact fund flows.
Learn more ›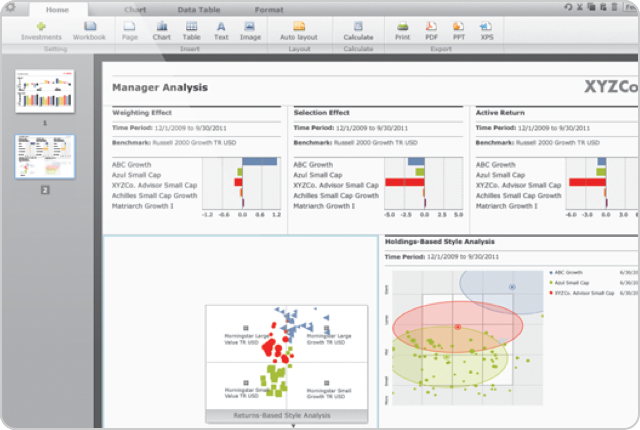 Presentation Studio Equip sales teams and advisors with timely materials, using your own brand details, so investors get a clear message about their investments.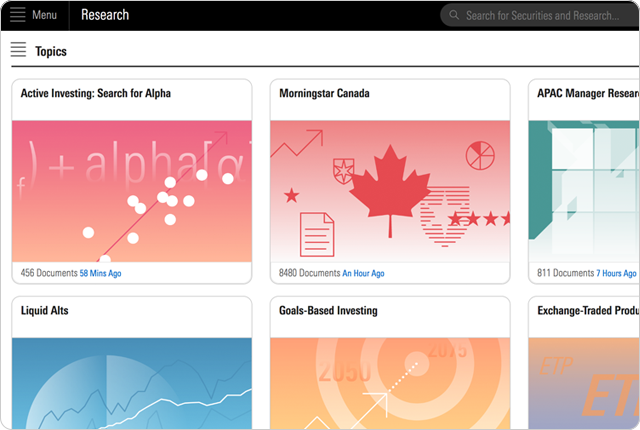 Research PortalThe latest insights from our analysts, curated by a human and delivered based on the topics you follow.
Learn more ›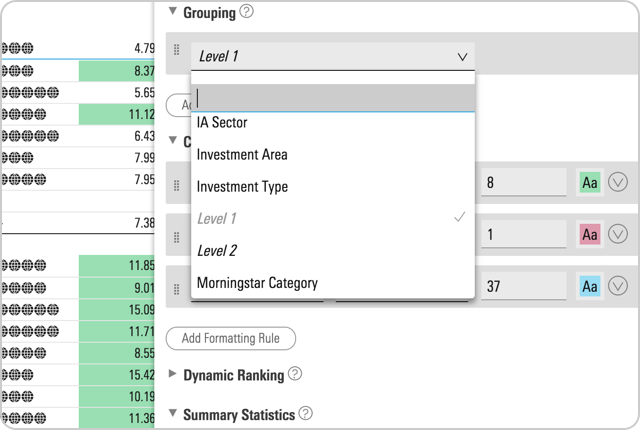 Custom Data IntegrationsIntegrate the data that's important to your firm and we'll bring it in alongside our market data to support your decision-making process.
More Tools Built for How You Work
Account Aggregation
Asset Allocation
Asset Flows
Back Office Services
Data Feeds
Fee Billing
Flow Factors and Predictive Analytics
Holdings-Based Analytics
Investment Reporting
Market Monitoring
Microsoft Excel® Add-In
Model Portfolio Construction
Performance and Risk Assessment
Performance Measurement
Real-Time Notes and Alerts
Scenario Analysis
Tax-Aware Rebalancing
Third Party Integrations
Total Portfolio Attribution
Security in the Cloud
We take data security seriously. Your peace of mind is important to us. Our investment analysis platforms are designed to meet rigorous data privacy and security standards based on industry best practices.
Choose the Right Fit for Your Role
Ready to See for Yourself?
Get an investment analysis platform built for your day-to-day.