Data-Driven Solution for the Wealth Management Digital Transformation
Investment-First Financial Data Aggregation for Wealth Management Firms
Powering Advisor Journeys for 23+ Years
For over 23 years, Morningstar ByAllAccounts® has been a pioneer of investment-first data aggregation and enrichment. We provide wealth management firms with aggregated custodial (or book of business) and client held-away financial data that can be leveraged across the entire advisor workflow, enabling the insights required for advisors to make more informed and personalized investment decisions on behalf of their clients. No matter the advisor affiliation model(s) you support, ByAllAccounts can enable you to streamline your advisors' productivity through a data-driven digital transformation that will ultimately help you retain your advisors and their clients.
Easily Unlock Deep Portfolio Insights with Next-Level Enrichment
Our new premium portfolio analytics feature enables you to easily and cost effectively enrich aggregated investment holdings with fund and equity attributes—sourced from Morningstar Licensed Data.
Fund and stock attributes include: regional breakdowns, asset allocations, equity and fixed-income sector exposure, equity and fixed-income style boxes.
Streamline proposal generation, power risk analytics, and simplify rebalancing, financial planning, and other portfolio operations.
Click image to enlarge and view animation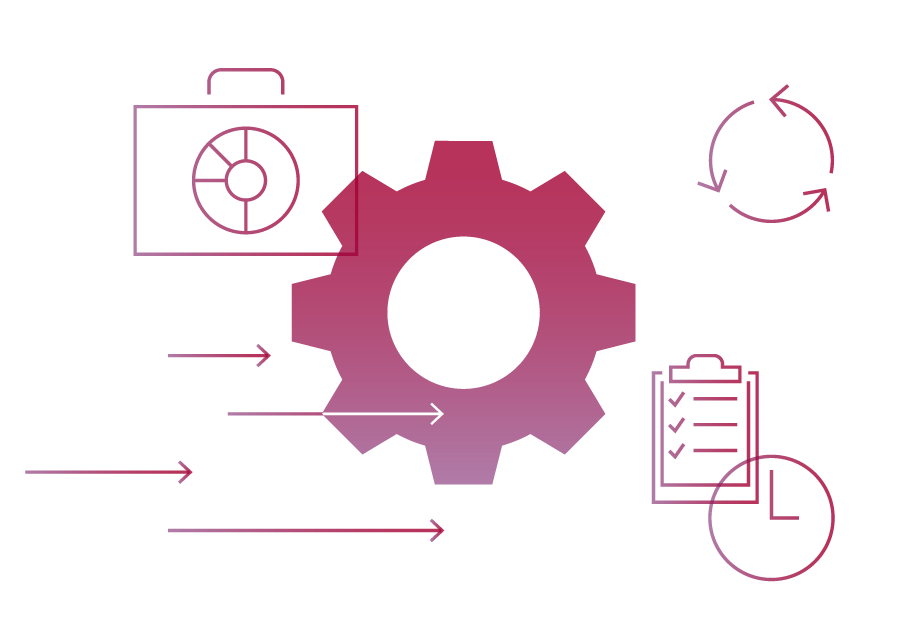 Modern Data Integration for Operational and Cost Efficiencies
When modernizing your data integration architecture, you need an interoperable data set that can be a single source across your entire organization and third-party applications.
ByAllAccounts can bring together client-permissioned financial data with aggregated custodial data to provide timely and accurate data to fuel everything from onboarding to performance reporting, leading to operational and cost efficiencies.
Streamline Advisor Productivity & Delivery of Portfolio Personalization at Scale
Our investment-first data aggregation and enrichment enables your advisors to streamline their productivity by automating the gathering of client's historical, current, and ongoing financial data. By having a complete view of their clients' financial holdings, your advisors can deliver more personalized investment advice including analyzing the risk and return characteristics of a client's entire portfolio, identifying potential overlaps or gaps in their investments, and making recommendations for adjustments that can help meet the client's specific investment goals and risk tolerance.
Personalize the Investor Experience
Our fully co-brandable interface for linking accounts provides your advisors' clients with a secure and easy means of viewing their net worth (assets and liability) and sharing the read-only information with their advisor. Your clients crave regular updates on their investments, we can also enable you to provide them with the ability to easily track progress against their long-term investments though an API-led user experience.
See How Investment-Focused Data Can Empower
Your Advisor and Back-Office Success
Give You and Your Advisor a Competitive Advantage
In an increasingly competitive and technologically driven financial industry, advisors are more likely to join a firm that provides innovative tools and resources to help them better serve their clients and grow their business.
ByAllAccounts acts as an essential data partner for wealth management firms, helping streamline their digital transformation initiatives.

With over two decades of experience serving complex investment use cases, we have gained valuable insights into the data requirements of the wealth management industry. We look forward to assisting you in your digital evolution, empowering you to achieve your objectives. When choosing a data aggregator, make sure you consider the following:
Comprehensive data from more than 15,000 sources—including cash, investments, credit, cryptoassets, loans, and mortgages, and 1,200-plus institutional site connections for book of business aggregation. Our long tail includes an industry-leading number of retirement plan providers and 401(k) recordkeeper sources.
Full Morningstar Integration
ByAllAccounts appends data with internal Morningstar IDs to integrate easily with other Morningstar products and services, giving you more opportunities for advanced solutions.
Efficient Interoperable Data
Interoperable data allows the back-office analyst, advisor, and investor to leverage the same data sets. Structured data fits end-system requirements with a flexible delivery process for customized fields and business rules.
We are committed to building the largest network of secure, high-quality connections to the data sources that our wealth management customers need. Our data strategy uses multiple methods, including but not limited to open banking, to achieve this goal.
Higher-Quality, More Accurate Data
Wealth management data is especially noisy and unstructured. We combine proprietary tools to normalize and enrich data to deliver actionable investment insights.
Get more insight into more investor data to track, monitor, and maintain suitability. More visibility into investor data means more opportunities to bring assets under management.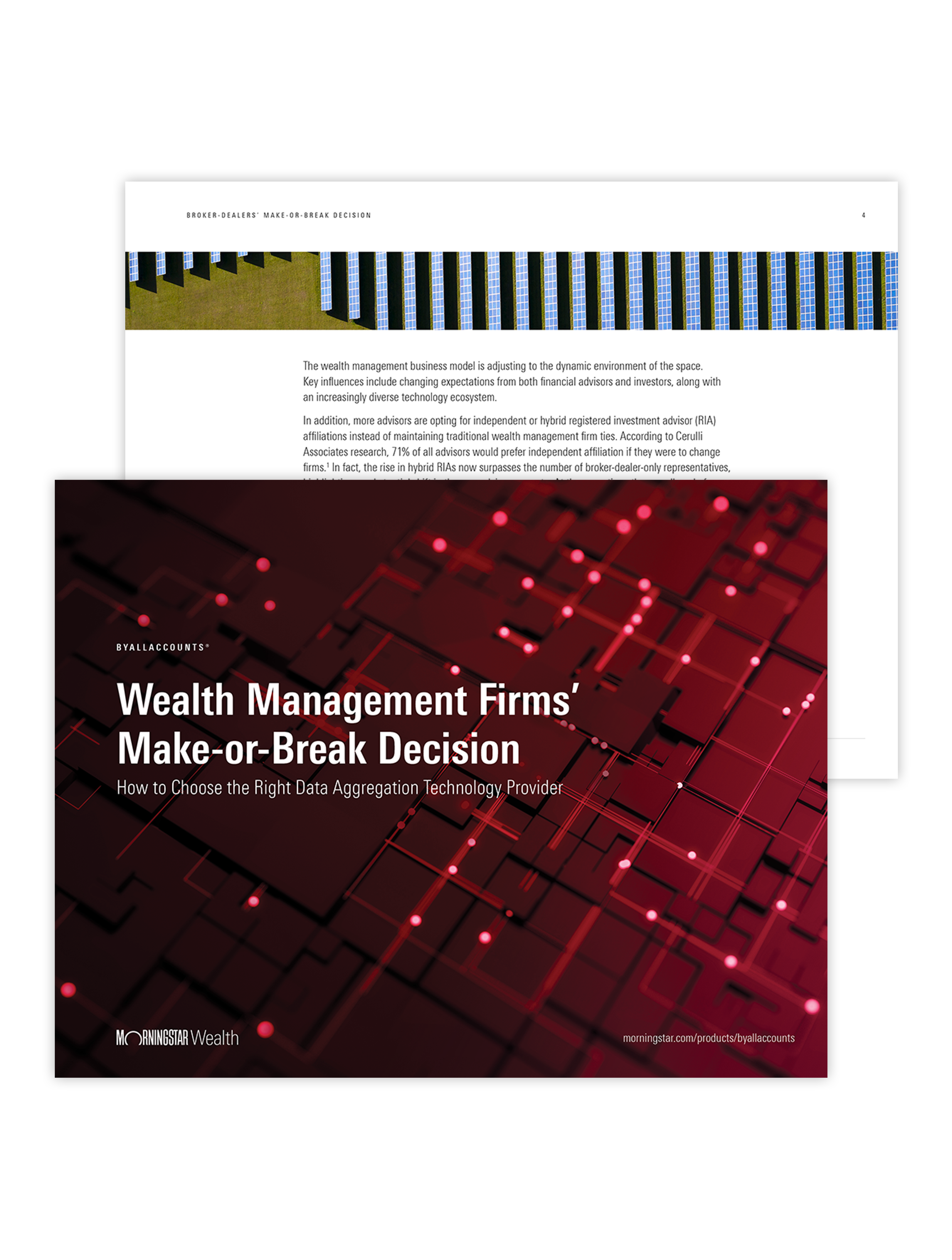 Wealth Management Firms' Make-or-Break Decision: How to Choose the Right Data Aggregation Technology Provider
Download our eBook to discover the benefits of purpose-driven data aggregation for wealth management firms, you will learn how to:
Meet the challenges of the rapidly changing industry
Use technology as differentiator with advisors and investors
Evaluate your data aggregation technology partner
Get Investment-Focused Data Now
See how ByAllAccounts can help your organization.