Manado Commences Negotiations With Cryptocurrency Mining Target
03/01/18 09:03 AM EST
(TheNewswire)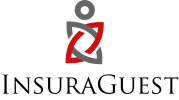 Vancouver, BC / TheNewswire / March 1, 2018 / Manado Gold Corp. (" Manado ") (TSX-V: MDO) announces that the Company has begun preliminary negotiations to acquire a Company currently engaged in the business of cryptocurrency mining (the "Target"). The Company has conducted a site visit of the Target's proof of concept facility located in Port Coquitlam, British Columbia.
No formal agreements have been entered into between Manado and the Target and there is no assurance that any agreement will be entered on acceptable terms or at all.
Manado Gold Corp.
Logan Anderson
President
For further information, please contact:
Logan Anderson
Phone: (604) 685-4745
Email:  manadogold@outlook.com
or
Investor Relations
Dave Ryan
Email:   manadogold@outlook.com
Forward-Looking Statements Information set forth in this news release contains forward-looking statements that are based on assumptions as of the date of this news release. These statements reflect management's current estimates, beliefs, intentions and expectations.  They are not guarantees of future performance. Manado cautions that all forward looking statements are inherently uncertain and that actual performance may be affected by a number of material factors, many of which are beyond Manado's control. Such factors include, among other things, Manado's ability to complete the balance of the private placement financing, risks and uncertainties relating to Manado's limited operating history; the ability of the Company to effectively identify commercially viable blockchain opportunities or other consummate a transaction on acceptable terms or at all. Accordingly, actual and future events, conditions and results may differ materially from the estimates, beliefs, intentions and expectations expressed or implied in the forward looking information. Except as required under applicable securities legislation, Manado undertakes no obligation to publicly update or revise forward-looking information.
NEITHER TSX VENTURE EXCHANGE NOR ITS REGULATION SERVICES PROVIDER (AS THAT TERM IS DEFINED IN THE POLICIES OF THE TSX VENTURE EXCHANGE) ACCEPTS RESPONSIBILITY FOR THE ADEQUACY OR ACCURACY OF THIS RELEASE.
Copyright (c) 2018 TheNewswire - All rights reserved.