GlobeNewswire
Red Van Workshop Announces Harvey Bierman as CEO, Shifting Into the Next Gear Alongside Founding Partners
BOULDER, Colo., Sept. 28, 2023 (GLOBE NEWSWIRE) -- Red Van Workshop, a Salesforce-certified integrator with an appetite for adventure and a suite of innovative Autobahn products that help clients accelerate and support their Salesforce Commerce, Order Management and Marketing solutions, today announces the appointment of Harvey Bierman as their first-ever Chief Executive Officer.

The elevation of Bierman from Chief Strategy Officer to CEO positions Red Van to further establish itself as the innovator and leader in the Salesforce system integrator ecosystem. Known for its experienced team of certified engineers, Red Van has spent over 10 years growing organically, building one client relationship, one website, one customer experience and one integration at a time. Today, they're gearing up for a new adventure with Bierman at the wheel, driving Red Van's continued growth.
"I am incredibly honored to assume the role of Chief Executive Officer at Red Van Workshop. Since joining Red Van a few months ago, my admiration for the team, company values and culture of innovation has grown immensely. Through this, I've been able to earn the trust of our partners, the company's Leadership team and the broader ecosystem in which we operate," shared Bierman. "Together, we are poised for growth by continuing to help Salesforce clients drive conversion and build innovative customer experiences through Autobahn and our amazing team of Salesforce engineers. With our relentless focus on operational excellence and relationship building, we will also continue to make Red Van the employer of choice for certified Salesforce talent as well."
The founding partnership group at Red Van Workshop is equally enthusiastic about this transition. Mark Barnum, a founding partner, shared, "Harvey's appointment is just the next chapter in our amazing story. When Juan, Andrew, Sergy, Jeff and I founded the company 12 years ago, we just wanted to do cool stuff with people we liked that someone was willing to pay for. Since that time, we've become so much more than that, thanks to the people that we've relied on to deliver amazing results for our customers. With Harvey leading our team, we know we have someone who is one of us, an engineer at heart, who's as passionate as we are about how things get done and just as invested in the relationships that are the lifeblood of our company."
As the company gears up for this exciting leg of its journey, there's a sense of anticipation in the air. Red Van is shifting gears, maintaining a focus on the Workshop quality of the solutions it delivers to its clients and positioning itself to drive even more businesses to make Salesforce even better.
About Red Van Workshop
Red Van Workshop is the foremost Salesforce partner enabling commerce-minded businesses to succeed. We truly operate as a workshop of artists, engineers and architects, assembling each team to meet the unique needs of the client. Since our inception in 2013, our digital ecommerce and Salesforce experts have launched more than 300 sites.
Red Van excels at building systems that extend from the end consumer, all the way to the pick, pack and ship step. Our proprietary Autobahn Express allows for speed to market, unparalleled performance and an uncanny amount of codeless customization to the Salesforce Commerce Cloud platform. Working with some of the best brands in the world, we know nothing matters more than time-to-value, conversion, and lifetime value for B2C and B2B businesses. From omni-channel retail to higher education, brands known around the world to the latest vertically integrated unicorn, Red Van Workshop drives businesses forward on the highway to growth. Ready to roll? Visit redvanworkshop.com to get moving.

Red Van Workshop Announces Harvey Bierman as First-ever Chief Executive Officer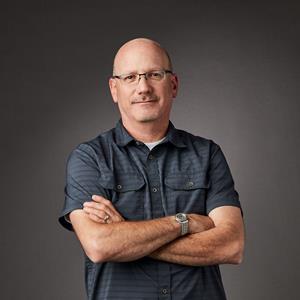 In continued pursuit of enabling client success by making Salesforce better, Red Van appoints Harvey Bierman as its first-ever CEO. The move is a testament to the company's evolution and is the beginning of the next chapter of their journey.