GlobeNewswire
Maui Land & Pineapple Announces Leadership Transition  
KAPALUA, Hawai'i, March 20, 2023 (GLOBE NEWSWIRE) -- Maui Land & Pineapple (NYSE: MLP) announced today the appointment of Race Randle as CEO and Scot Sellers as Chairman, effective April 1, 2023. Warren Haruki, who led the company for the past 14 years, will continue to serve as a senior advisor, assisting Race and Scot as they assume their new roles.
"I am honored to return home to Hawai'i and lead one of Maui's most storied companies," said incoming CEO Race Randle. "I look forward to bringing my experiences developing thriving, sustainable communities to MLP, which is uniquely positioned to improve the quality of life on Maui for current and future generations."

Race Randle was born and raised in Hawai'i and spent much of his youth on Maui, surfing with his family at Honolua Bay. For the past two decades, he has had a distinguished career in real estate, acting as Senior Vice President of The Howard Hughes Corporation, where he played a pivotal role in redeveloping Ward Village in Honolulu, named the "Best Planned Community in the United States" by Architectural Digest. More recently, Race served as Executive Vice President at Lendlease (ASX: LLC), leading a partnership with Google on a $15 billion undertaking to transform Google's landholdings in San Jose, Sunnyvale and Mountain View into innovative mixed-use communities. Race has deep community ties and serves on the Hawai'i advisory board for Trust for Public Land. He is in the process of moving his family to Maui.
Incoming Chairman Scot Sellers brings to the MLP board the extensive expertise of a 40-year career developing homes and communities across the country. Scot served as Chairman and CEO of Archstone, one of the world's largest multi-family housing companies, where he oversaw the development, acquisition and operation of housing in over 50 cities. Scot also served many years on the international board of Habitat for Humanity and has continued to support the organization to provide shelter to those in need around the world, including on Maui. He currently serves as a director for several innovative real estate companies, including The Howard Hughes Corporation, Inspirato, Milhaus and The Irvine Company.
"I worked with Race for many years in Hawaii, on the award-winning Ward Village development as it has transformed into a walkable community of market and workforce homes and believe he's the ideal CEO to lead MLP into its next chapter," said Sellers.
"It has been an honor to lead MLP for the past 14 years, and I look forward to working with Race and Scot to ensure a smooth transition," said outgoing Chairman and CEO Warren Haruki. "We've made great progress in returning the company to profitability. I'm proud of what we've accomplished, grateful for the team at MLP and the community support that made it possible, and excited about MLP's future." 
"MLP's commitment to stewardship is best reflected by its actions to protect the Pu'u Kukui Watershed Preserve, one of the largest private watershed reserves in Hawai'i, and providing miles of trails and access both mauka and makai for the community to enjoy," said Lea Hong, Hawai'i State Director at Trust for Public Land. "Race has served on our board for many years, bringing a love of and sensitivity to Hawaiʻi's environment and culture. I look forward to seeing what MLP will do next under Race's leadership to advance our shared mission of connecting everyone to the outdoors and ensuring Maui families can thrive in healthy, livable communities for generations to come."
About Maui Land & Pineapple Company 
Maui Land & Pineapple Company, Inc. (NYSE: MLP) develops, manages, and sells real estate on the island of Maui, where the company stewards 22,000 acres, including the world-renowned . Kapalua is home to the luxury hotels, The Ritz-Carlton Maui and Montage Kapalua Bay, residential communities, two championship golf courses, three pristine beaches, a network of walking and hiking trails, and the Pu'u Kukui Watershed Preserve, one of the largest private nature preserves in Hawai'i. Founded in 1909, Maui Land & Pineapple cultivated pineapple on Maui plantations for nearly a century and has been a source of economic opportunity for more than 114 years. Learn more about Maui Land & Pineapple's commitment to supporting the Maui community, protecting the island's natural resources, and perpetuating resilient and thriving communities at mauiland.com. 
###
Attachment

Contact: Dylan Beesley | Bennet Group Strategic Communications
p: (808) 285-7272 e: dylan@bennetgroup.com
Race Randle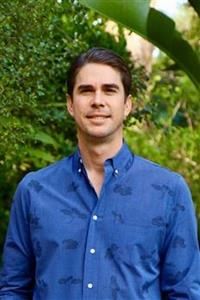 Race Randle, incoming CEO of Maui Land and Pineapple.