Thank You For Downloading "The Morningstar Sustainability Rating"
You will receive an email with a link to download your copy shortly.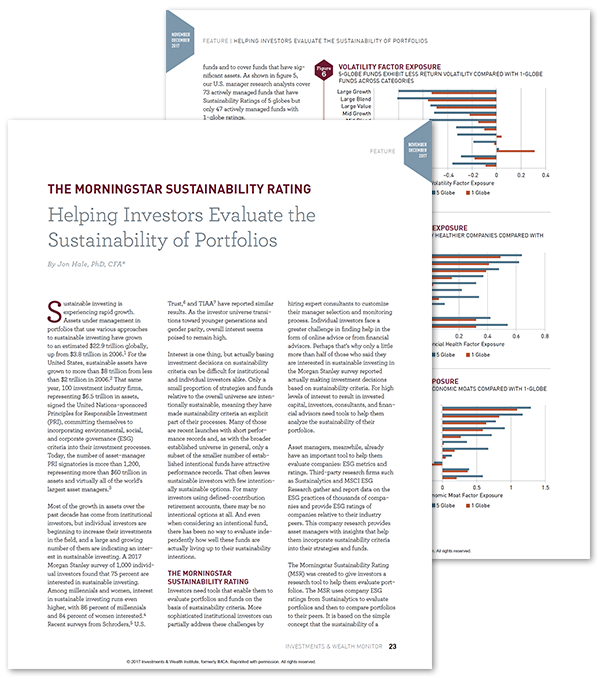 If you don't receive an email from us please check your spam folder and be sure to allow emails from Morningstar.

---
Watch our webinar on sustainable investing trends
Morningstar's Jon Hale discussed the key findings of the 2018 edition of the US SIF Report on US Sustainable, Responsible, and Impact Investing Trends with US SIF CEO and Director of Research.
---
Share This Paper: