Thank you for your interest in our checklist to help advisors respond to the DOL fiduciary rule.
You will receive an email with a link to download your guide shortly.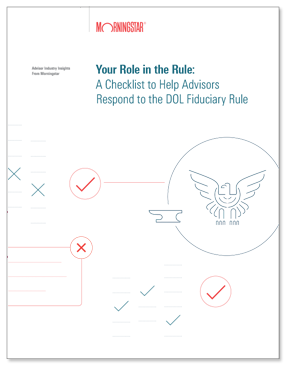 If you don't receive an email from us please check your spam folder and be sure to allow emails from Morningstar.

Share this paper: