The Retirement Mirage: Why Investors Should Focus Less on Timing and More on Saving
Knowing when we plan to retire helps determine how much money we need to save and our standard of living in the meantime. Unfortunately, our retirement plans are often wrong, and that can wreak havoc on our finances.
---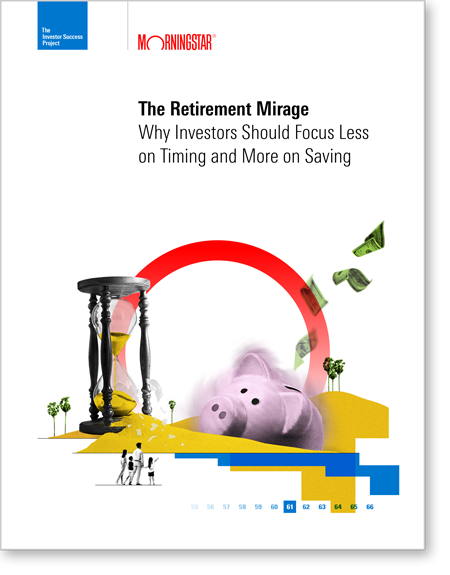 Our research found that:
People tend to retire earlier than expected.

Retiring early can significantly hurt a retiree's likelihood of meeting an income goal.

Since we cannot predict who will retire early, early retirement should be taken into account for all retirement plans.