Professional Research Bundle
Download Morningstar's top research reports for asset managers:
---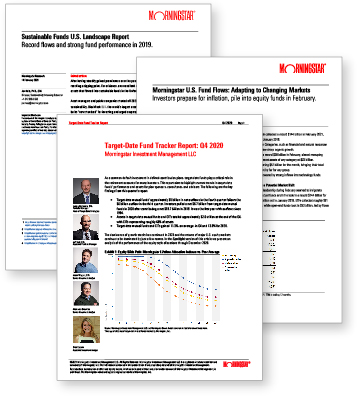 What's included:
Morningstar U.S. Fund Flows

Gain critical knowledge for conducting competitive analysis, developing new products, and marketing managed investments.

Sustainable Funds U.S. Landscape Report

Examine the growth, performance, and changing nature of this emerging fund group.

2021 Target-Date Strategy Landscape

Uncover the market trends and driving factors behind the growth and success of target-date strategies.