---
Morningstar Select Equity Portfolios
A series of focused separately managed account (SMA) strategies rooted in a valuation-driven investment approach and built for the longterm.
Our Select Equity Portfolios have key elements that exist throughout our portfolio suite.
Valuation-Driven Approach
Value investing seeks to get more than you pay for. To do this, we conduct in-depth fundamental analysis while leveraging the independent research of our parent company, Morningstar, Inc.* For our Select Equity Portfolios, this allows us to evaluate what we believe a business is worth, which we can then compare to its current stock price to determine whether it offers good value.
Focused Selection
Our focused portfolios typically own 20-40 stocks to give investors access to our high conviction stock ideas. Under this approach, we are able to dedicate more of our resources to researching and monitoring the companies we own. This also allows us to better understand the risks and exposures of the total portfolio.
Widening the Moat
We believe companies with sustainable competitive advantages, or moats, should be able to defend or grow their market position through time, which could lead to long-term excess returns.**
Explore Our Select Equity Portfolios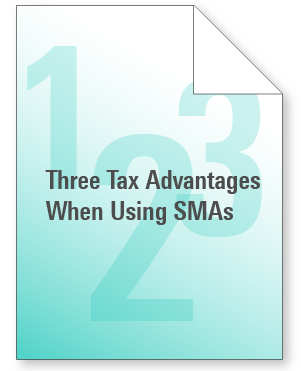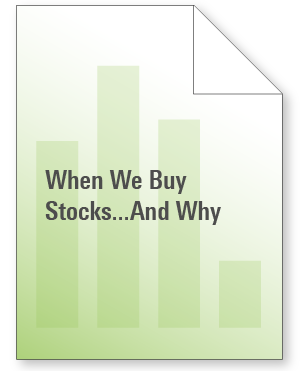 Access Morningstar Select Equity in your clients' portfolio.
Sign in to run a proposal today for Morningstar Select Equities.
Morningstar® Managed Portfolios℠ are offered by the entities within Morningstar's Investment Management group, which includes subsidiaries of Morningstar, Inc. that are authorized in the appropriate jurisdiction to provide consulting or advisory services in North America, Europe, Asia, Australia, and Africa. In the United States, Morningstar Managed Portfolios are offered by Morningstar Investment Services LLC or Morningstar Investment Management LLC, both registered investment advisers, as part of a discretionary investment advisory service or as model portfolios to third-party advisory programs on a discretionary or non-discretionary basis. Morningstar Managed Portfolios offered by Morningstar Investment Services LLC or Morningstar Investment Management LLC are intended for citizens or legal residents of the United States or its territories and can only be offered by a registered investment adviser or investment adviser representative. It is important to note that investments in securities (e.g. mutual funds, exchange-traded funds, common stocks) involve risk and will not always be profitable. There is no guarantee that the results of advice, recommendations, or the objectives of your portfolio will be achieved. There is no guarantee that negative returns can or will be avoided in any of Morningstar Managed Portfolios' portfolios. An investment made in a security may differ substantially from its historical performance and as a result, you may incur a loss. Past performance is no guarantee of future results. Diversification does not eliminate the risk or experiencing investment losses.

*For Morningstar Inc. and it's subsidiaries: Investment research and ratings are produced and issued by subsidiaries of Morningstar, Inc. including, but not limited to, Morningstar Research Services LLC, registered with and governed by the U.S. Securities and Exchange Commission. Morningstar Investment Services may have different opinions on certain securities.

**The Morningstar Economic Moat Rating is not a credit or risk rating. It is a subjective evaluation performed by the equity research analysts of Morningstar. The Morningstar Economic Moat Rating should not be used as the sole basis in evaluating a security. Morningstar ratings involve unknown risks and uncertainties which may cause Morningstar's expectations not to occur or to differ significantly from what we expected.

1 Conover, C. M., Jensen, G. J., & Simpson, M. A. W. (2016). What Difference Do Dividends Make? Financial Analysts Journal, 72(6).
2 Source: 2019 SBBI Yearbook