Morningstar
®

Investment Conference
June 3-5, 2020
Morningstar presents the latest developments on financial advice from the industry's top minds. Discover new perspectives on the market and ideas to put into practice.
2019 Speakers
The conference brings together some of the financial industry's top minds.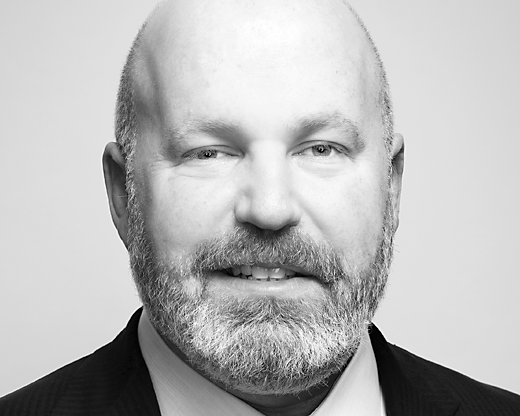 Cliff Asness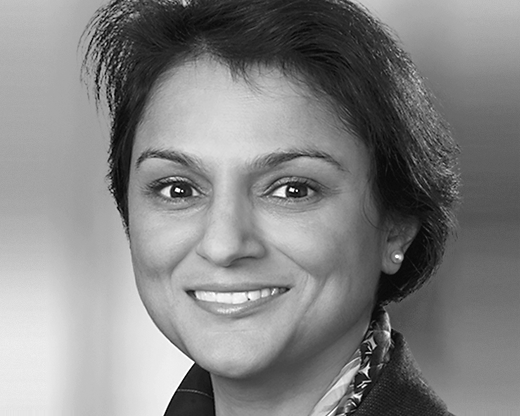 Sonal Desai, Ph.D.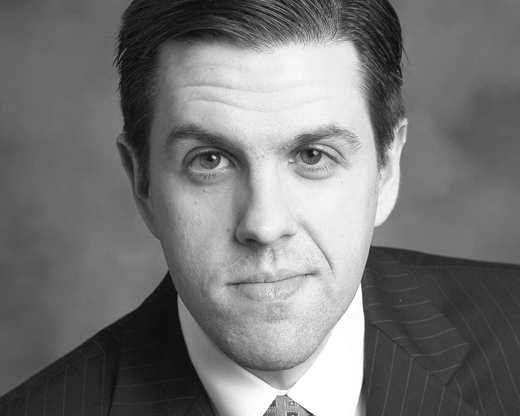 David Giroux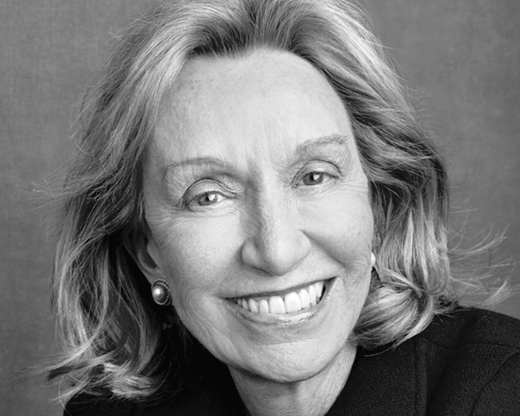 Doris Kearns Goodwin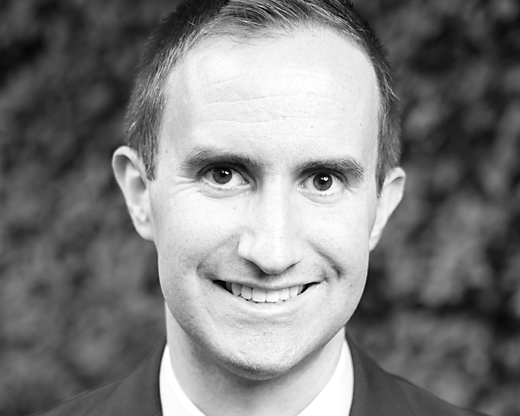 Morgan Housel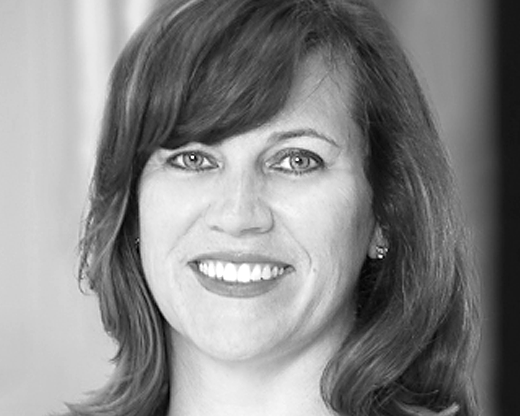 Jean Hynes
Kunal Kapoor
Daniel Needham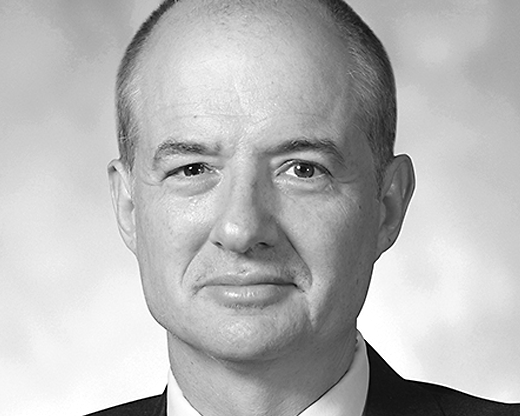 Emmanuel "Manny" Roman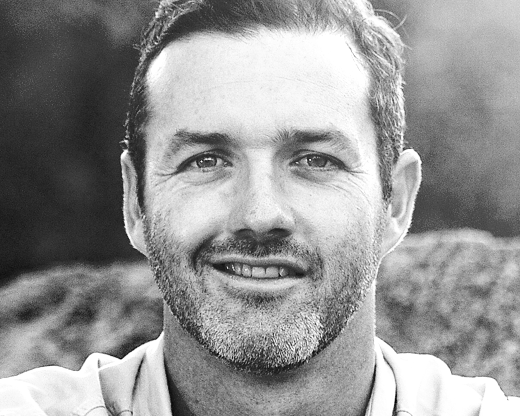 Boyd Varty
On the Agenda
Choose from 5 different tracks: Outcome-Oriented Investing, Active, Passive, Practice Management, and Solutions
Agenda is subject to change.
---
9 a.m.–2 p.m.
In this hands-on training workshop, you'll learn how to simplify your research and reporting processes using Morningstar Advisor Workstation. Led by Customer Engagement Manager, Casey MacDonald, our workshops are designed to help you develop and refine the skills you need to use Morningstar Advisor Workstation with confidence.
In this hands-on training workshop, you'll learn how to simplify your research and client management processes using Morningstar Office Cloud. Led by Senior Customer Engagement Manager, Elizabeth Morgan, our workshops are designed to help you develop and refine the skills you need to use our web-based portfolio management software with confidence. This workshop also allows you to see the latest features and upgrades.
In this hands-on training workshop, you'll learn how to transition your workflows from the desktop version of Morningstar Direct to the new web-based version. Led by Manager of Customer Engagement, Chad Lowry, our workshops are designed to help you develop and refine the skills you need to use Morningstar Direct with confidence. This workshop also allows you to see the latest features and upgrades.
---
10 a.m.–11 a.m.
Join our research analysts for a highlight reel of recent research within the realm of ETFs and index funds. Topics will include the latest trends in the global market for strategic-beta exchange-traded products, our framework for analyzing and rating factor funds, and the risks and rewards of securities lending.
For most individuals, retirement is the most expensive purchase they will face and knowing the actual price of retirement can be challenging. In this session, we'll explore a framework to better model the key assumptions associated with retirement planning and discuss what it truly means to fail or succeed during retirement.
Investment factor analysis has evolved beyond value and size. Morningstar has expanded its lineup of investment factors to include momentum, quality, low volatility, yield. In this session advisors and gatekeepers will learn how to use these new dimensions to evaluate and monitor portfolio manager processes.
---
11 a.m.–12 p.m.
When other investors head for the exits, do you join the herd or buck the trend? Going against the crowd has its benefits. Join two of Morningstar's research leaders as they show where it's paid to be a contrarian.
Join Jeff Ptak, leader of Morningstar's global manager research team, as he reviews Morningstar's tools for evaluating managed products and reviews how well Morningstar ratings have performed.
The secular shift to passive investing has put indexes at the forefront of the investment world. In this session, Dan Lefkovitz, Strategist for Morningstar Indexes, will share ideas for investment selection, portfolio construction, and ESG integration derived from Morningstar's range of proprietary benchmarks.
---
1 p.m.–2 p.m.
A discussion of recent developments in Morningstar's ESG research and data efforts, including our developing focus on intentional ESG funds, our research into the connections between investment strategy and proxy voting and enhancements to our understanding of ESG risk at the company level.
Bonds account for $100 trillion in U.S. assets, dwarfing the $30 trillion represented by stocks. Learn about Morningstar's new tools, from an improved fixed-income Morningstar Style Box to indexes and risk models, that will bring better insights into this vital aspect of investors' portfolios.
Morningstar has been researching and rating goals-based investments for nearly two decades. Our research leaders will share the latest best practices in choosing a 529 college-savings plan, health savings account, or target-date retirement strategy.
---
4:35 p.m.–5:30 p.m.
Investing is not just the study of finance. It's the study of how people behave with money. And because it's the study of human behavior, it incorporates the lessons and rules from a variety of other fields, like psychology, sociology, history, politics, and so on. Using five true stories that have nothing to do with investing, Morgan Housel shows how people think about risk, and what we as investors can do about it to make better-informed decisions with our own money.
---
8 a.m.–9 a.m.
Quantitative strategies struggled in 2018. While any strategy will go through tough times, it can be harder to understand why a multi-factor quantitative strategy is underperforming and hence more difficult to place it in a broader context. In this general-session keynote presentation, AQR's managing and founding principal, Clifford Asness, will help clarify how some of the very features that make multi-factor quant strategies attractive over a long horizon can also make them less intuitive over shorter stretches.
---
9:10 a.m.–10 a.m.
Join us as two emerging portfolio managers featured in our Morningstar Prospects fund list discuss investment opportunities in the developing world. We'll explore their outlook on emerging markets stocks, highlight areas of focus, and identify hot spots to avoid.
The recent growth of indexing and ETFs has many investors worried about its implications for everything from corporate governance to price discovery. Our expert panel will explore whether these worries are warranted or misplaced, and the potential implications for investors.
Defined-contribution plans are the most popular means of saving for retirement today, but they aren't helping all Americans retire successfully. In this session, three Morningstar thought leaders will provide their perspectives on issues surrounding retirement today. There is disagreement among them, so expect a spirited debate and unique insight into some of the big issues surrounding retirement.
Join us to learn about emerging tech trends, the current fintech landscape, and how advisors can revitalize their tech stacks for success in the 21st century, from the leading voices in independent advisor practice management, including Joel Bruckenstein.
Sophisticated investors must be able to evaluate an increasing and changing universe of investment managers and products. The boundaries between institutional and individual investors are blurring as intermediaries face pressure to deliver high-quality products at lower, more-transparent prices to their clients. Having the right tools to save time when creating customized analysis and reporting, as well as deliver distinctive institutional investment opportunities for clients, is critical. Learn how Morningstar and Mercer are aligned to deliver better investor outcomes through our new offering in the web-based editions of Morningstar Direct.
---
11 a.m.–11:50 a.m.
After years of low interest rates, many companies have fueled growth with cheap debt. Is corporate debt an equity risk? Would an economic downturn mean bankruptcy for some or many? Our panelists will discuss how they assess company balance sheets and shape their portfolios with debt in mind.
Advisors have long played a significant role in designing, building, and monitoring institutional retirement plans. Increasingly, advisors are designing new ways to expand their role by delivering personalized advice to plan participants. James Smith, head of product strategy and business development for Morningstar Investment Management's Workplace business and Scott Matheson of CAPTRUST will discuss how their firms are working together to enable CAPTRUST's advisors to offer high-quality investment advice to participants at a reasonable cost.
The value premium has been missing action for years, leading many to ask whether it's time to write its epitaph. Is value investing dead? Join our expert panel to learn more about its fate.
What is the role of sustainability in the search for sustainable competitive advantage? In this session, we'll hear from two portfolio managers who have integrated the assessments from material ESG issues into their company evaluation processes.
Identifying investment goals is a critical step in developing sound financial plans that help investors succeed. When individuals are left to their own devices, however, they often fail to identify a substantial number of their own top goals that they later recognize to be highly important. Part of the reason for this shortcoming is that people have "thinking blind spots"; their cognitive processes are limited in both breadth and depth, and people tend to use sub-optimal rules of thumb, such as the availability heuristic, which can lead to biased estimations. We study this phenomenon and then test a simple "master list" intervention that helps improve the reliability of goal elicitation.
---
12 p.m.–1:30 p.m.
World-renowned presidential historian Doris Kearns Goodwin reflects on more than 150 years of U.S. history to put into context our most recent unprecedented presidency – a fast-paced, unpredictable, and at times impulsive administration. By sharing her deep understanding of the ambition, resolution, and resilience of some of our nation's most revered presidents, Goodwin explains how past setbacks and triumphs shed light on the cultural, economic, and political transformations that define today's turbulent times. With a goal of educating and entertaining audiences, Goodwin brings to life some of our most successful presidents to provide insight for today's leaders and to demonstrate that, however fractured our modern political culture has become, our democracy is also resilient and has survived—even thrived—through more-troubling times in the past.
---
1:40 p.m.–2:30 p.m.
Do investors have more to fear from rising bond yields or from slowing growth and a buildup of leverage on corporate balance sheets? Join three talented bond-fund managers as they share their expectations for fixed-income markets and where they are finding value a decade into the current economic expansion.
Dividend stocks have long been darlings for investors seeking income, but are they all they are cracked up to be? More recently share buybacks have achieved lightning rod status. Is this means of returning cash to shareholders being wrongfully accused of distorting markets and stifling job growth? This panel will try to sort fact and fiction and drill down into the investment implications.
After decades of saving for retirement, investors face the daunting task of translating a sum of money into recurring income. There are many strategies that attempt to address this challenge--each with its own spin. Our panel of experts discuss existing options, cutting-edge solutions, and the evolution of retirement income.
Interested in integrating sustainability, impact, or ESG into your practice and curious about recent developments in the space? Anna Snider, Merrill Lynch Head of Due Diligence for Global Wealth and Investment Management, and Independent Consultant Sonya Dreizler join Jon Hale for a discussion of key trends shaping the ESG investing landscape in 2019.
Outcome-oriented investing has graduated from the innovation lab to join the suite of core offerings of advisors. These strategies are key tools in the secular trend of financial advice that is motivated by lessons from behavioral economics and goal-based advice frameworks. For some advisors, meeting client needs involves environmental, social, and governance, or ESG, strategies; for others, it means benchmark-unaware income or decumulation strategies supporting millennials or retirees, respectively. In this session, investment professionals from Morningstar Investment Management discuss the strategies being built using Morningstar research to support advisors' transition into the new advice framework.
---
3:30 p.m.–4:25 p.m.
Where is PIMCO heading and why? In this conversation with PIMCO CEO and managing director Emmanuel Roman, we'll explore the bond-investing titan's past, present, and future. A three-decade veteran of the investment business, Roman will share his perspectives on how PIMCO is adapting to key trends like the shift to index funds, the rise of advice , and the emergence of enabling technologies like artificial intelligence. How do these trends inform the priorities Roman has set for the firm, and what might those choices mean to investors in PIMCO's funds in the years to come? We'll address issues like these and more in this question-and-answer session.
---
4:35 p.m.–5:30 p.m.
Track Your Life is a storytelling presentation that will take you into the African wilderness with the best animal trackers in the world. Learn the process of tracking and then use the lessons of this ancient art form to begin to track the subtle signs that are guiding you to a life full of meaning, pur­pose and passion. In this talk tracker, coach and storyteller Boyd Varty, who grew up in the African wilderness, will teach you how to find the "track" of your own vocation. You will journey into a new landscape, have encounters with creatures and discover an ancient process that will give you a new perspectives and tools to begin to track your right life. Boyd Varty expertly uses tales from his life as a tracker in South Africa working at the world re­nowned Londolozi Game Reserve. Working alongside the Shangaan trackers, Boyd brings you into a new awareness about how to find what you are looking for in your life right now.
---
11:40 a.m.–12:30 p.m.
The $3.8 trillion municipal debt market includes well over a million individual bonds from more than 50,000 entities. The muni market is fragmented and opaque, offering plenty of opportunity—and potential pitfalls—for investors. Join three veteran muni portfolio managers to discuss how they're uncovering value and avoiding mistakes through the muni market's changing legal and technical environment.
Factors like value and momentum have entered the common parlance in equities. More recently these factors and more have begun to enter the conversation in fixed-income portfolios. This panel will cover how factors can be harnessed to investors' benefit in bond portfolios.
Identifying the optimal target-date fund is a critically important decision for retirement plan sponsors and the advisors that assist them. Plan characteristics and participant demographics affect retirement investment needs and can be used to determine how effective a target-date fund matches a plan's objectives. Thomas Idzorek, Chief Investment Officer, Retirement, Morningstar Investment Management LLC, will discuss a new, data-driven process developed by Morningstar Investment Management designed to assist retirement plan sponsors and their advisors in determining an optimal glide path based on plan demographics, costs, and other considerations.
What is market-driven scenario analysis and how advisors can use it to have more confidence in answering clients' questions around how today's headlines affect their portfolios? We'll also explore how changes to market indexes can impact portfolios, how to create custom events based on user-defined shock sizes and time periods, and evaluate the impact of scenarios, such as an S&P 500 crash, on index, region, and sector-exchange traded funds.
When You Get Here
Welcome to Chicago
It's Morningstar's home and a hub for business and culture. You'll be a quick cab ride away from the Loop, the center of the city. Spending most of the day at McCormick Place, you're going to be right off Lake Michigan and just steps away from your hotel.
Where You'll Stay
Unwind at the Hyatt Regency McCormick Place or Marriott Marquis Chicago after the conference.
Hyatt Regency McCormick Place
2233 South Dr. Martin Luther King Jr. Drive
Chicago, IL, 60616
Marriott Marquis Chicago
2121 South Prairie Avenue
Chicago, IL 60616
The discounted rate at both hotels will expire on April 16, 2019.
Morningstar does not hire or authorize anyone to contact you to book your hotel rooms at the Hyatt McCormick or Marriott Marquis Chicago for the Morningstar Investment Conference. If you are contacted by a third party to book your room for the Morningstar Investment Conference, please contact: daniel.skelton@morningstar.com.
See You in the Exhibit Hall
Network with people from more than 100 organizations including asset management firms, fintech companies, and media groups. Morningstar experts will be on hand, too—ready to answer questions.
Sponsorship Opportunities
Be a visible part of the MIC experience by becoming a sponsor. It's about more than attendees seeing your company's logo—it's an effective way to reach decision makers.
---
Social Digital Hub Sponsor