Demo Morningstar® Advisor WorkstationSM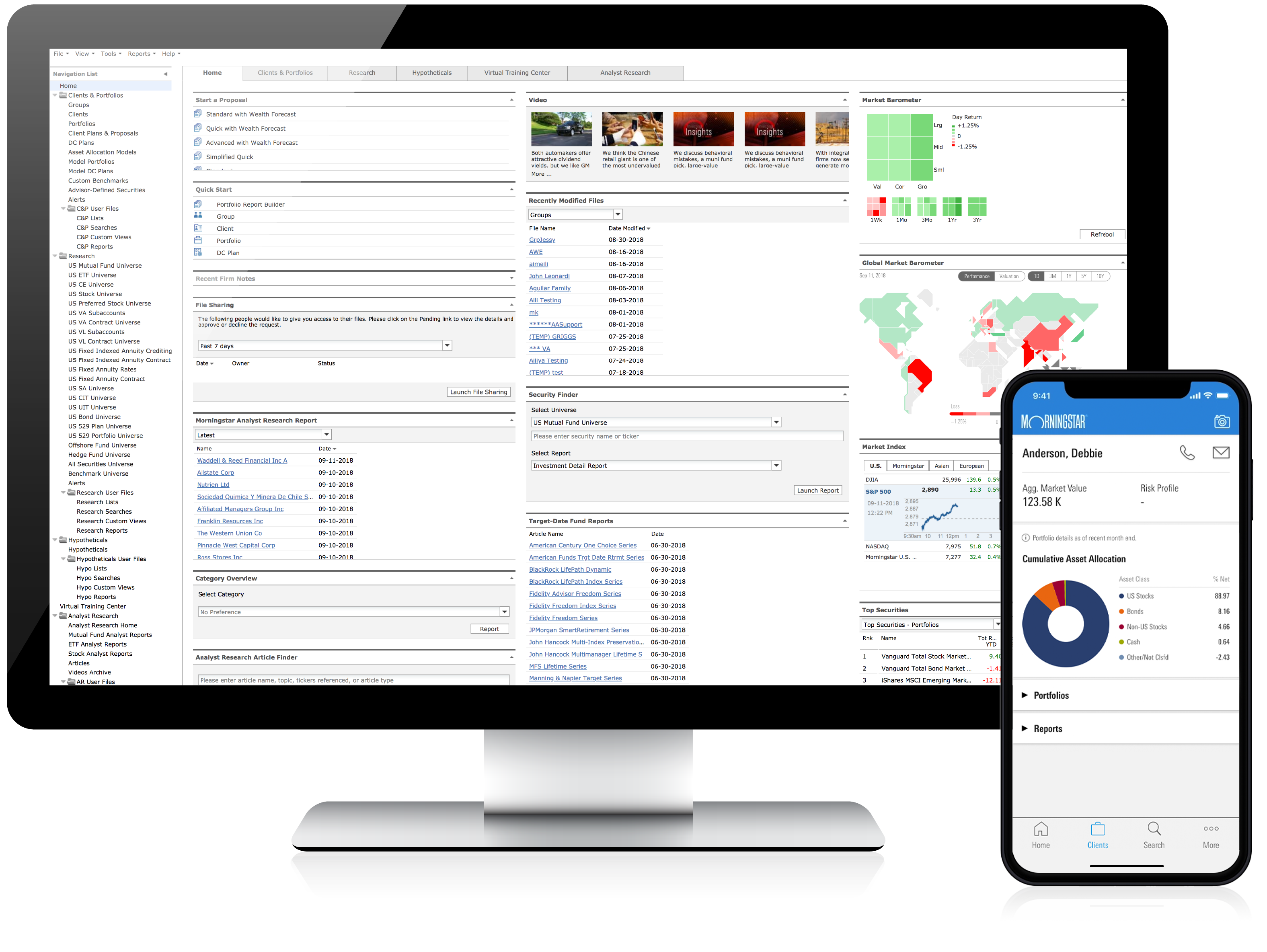 Work smarter, grow your business, and show the power of your advice.
Set expectations with clients.
Import outside assets.
Optimize portfolios to align risk.
Give us a little information about yourself, and we'll be in touch.
Making Hard Decisions Easier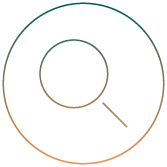 Deliver better investment decisions and visualize trade-offs with detailed data, research, and analysis.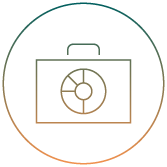 Portfolio Management & Monitoring
Analyze client portfolios in detail and track ongoing risk and performance.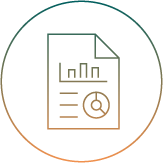 Client & Prospect Engagement
Build reports that bring investment decisions to life and show the impact of your advice.
Choose the Membership Plan that Best Fits Your Needs
Assess Membership
Access data, research, and visuals that make hard decisions easier.
Plan Membership

Create investment plans that connect to your clients' financial goals.
Engage Membership

Build client trust with investment decisions that match "best interest."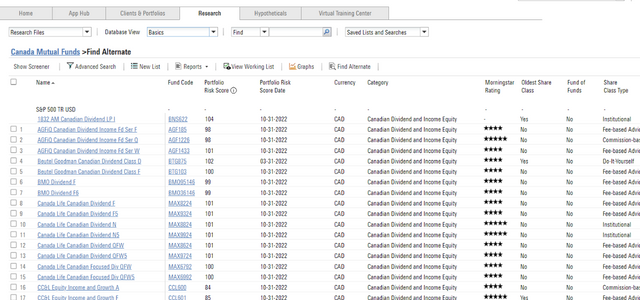 Industry-Trusted Data and Research
(All Memberships)
Review the industry's broadest and deepest investment coverage. In Advisor Workstation, you can screen, analyze, and present results to clients and prospects.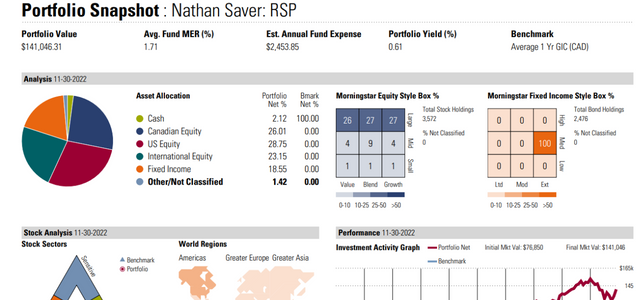 Client Reporting
(All Memberships)
Add colour to client communications with clear reports and visuals. You can confidently show clients your strategies with 10+ report options.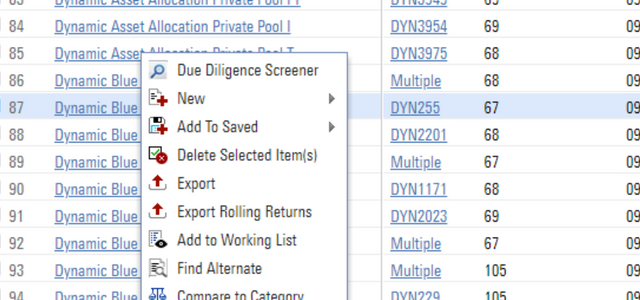 Due Diligence Module
(Contact our sales team)
Meet Know Your Product requirements and navigate your product shelf with independent research. An intuitive interface filters and compares selections so you can compare suitable investments with a reasonable range of alternatives.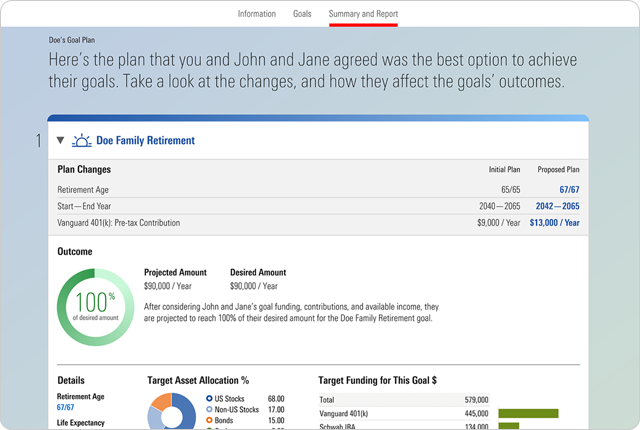 Goal-Based Investment Planning
(Plan and Engage Memberships)
Help your clients identify meaningful goals and take action to make them a reality. In Goal Bridge, you can have conversations about goals that connect to a straightforward investment plan.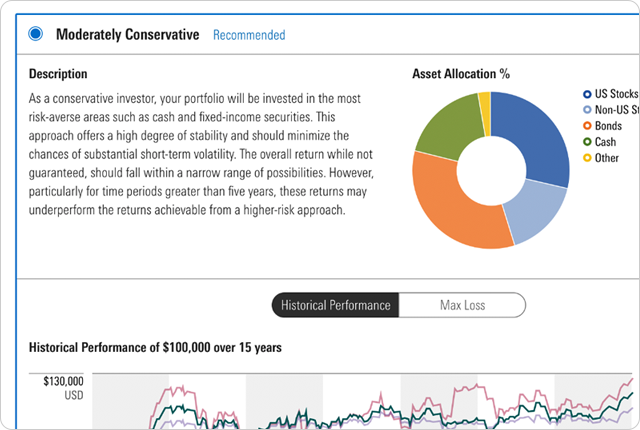 Investment Proposal Tool
(Plan and Engage Memberships)
Match your clients with firmwide investment models, lists, and strategies. You can also run Monte Carlo projections to illustrate different strategies.
Ready to See for Yourself?
Try Morningstar® Advisor WorkstationSM to grow and sustain your business.