Powering Your CFR Solutions
Strategies and solutions for meeting new regulatory standards under Client Focused Reforms (CFRs)
CFR Solutions Designed for Your Firm
Meet and exceed new regulatory standards for know your client (KYC), know your product (KYP), and suitability under the client focused reforms (CFRs) with Morningstar's data, research, and technology solutions. Our capabilities can help you meet your firm's regulatory requirements and enhance productivity in a way best suited to your business. We also champion the notion that efficiency is driven by consistency, integration, and connectivity of tools that financial professionals use.
Meet KYP requirements with solutions to assess, approve, and monitor your product shelf with confidence.
Surface investment data and research while documenting alternatives in an efficient and consistent workflow.
Provide data and information for financial professionals to perform their own analysis and determine reasonably available alternatives.
Get Morningstar's Latest CFR Insights
Access solutions built on existing data and technology in a manner that meets your scale requirements.
Leverage data and research applications with the flexibility of component technology that easily embeds into any workflow.
Integrity Born of Quality
Tap into our foundational data offerings—steeped in the most meticulous quality assurance —to deliver timely, accurate data inputs.
Adopt a category system that sets the industry standard for determining reasonably available alternatives.
Experience in Research Solutions
Draw upon vetted expertise to develop innovative approaches improve investment, research & due diligence functions​
Implement tailored solutions integrated with your existing systems through APIs, SSO, or data feeds - creating centralized data consistency.
Answering Your CFR Frequently Asked Questions
The Canadian Securities' Commission's CFRs are set to come into effect on December 31st, 2021. Though the CFRs are largely principles-based, the updated regulation also calls out concrete specifics in terms of new requirements from both advisors and firms to meet the new standard. In this FAQ, we look at the regulations, how they will impact firms and advisors , and what's different this time?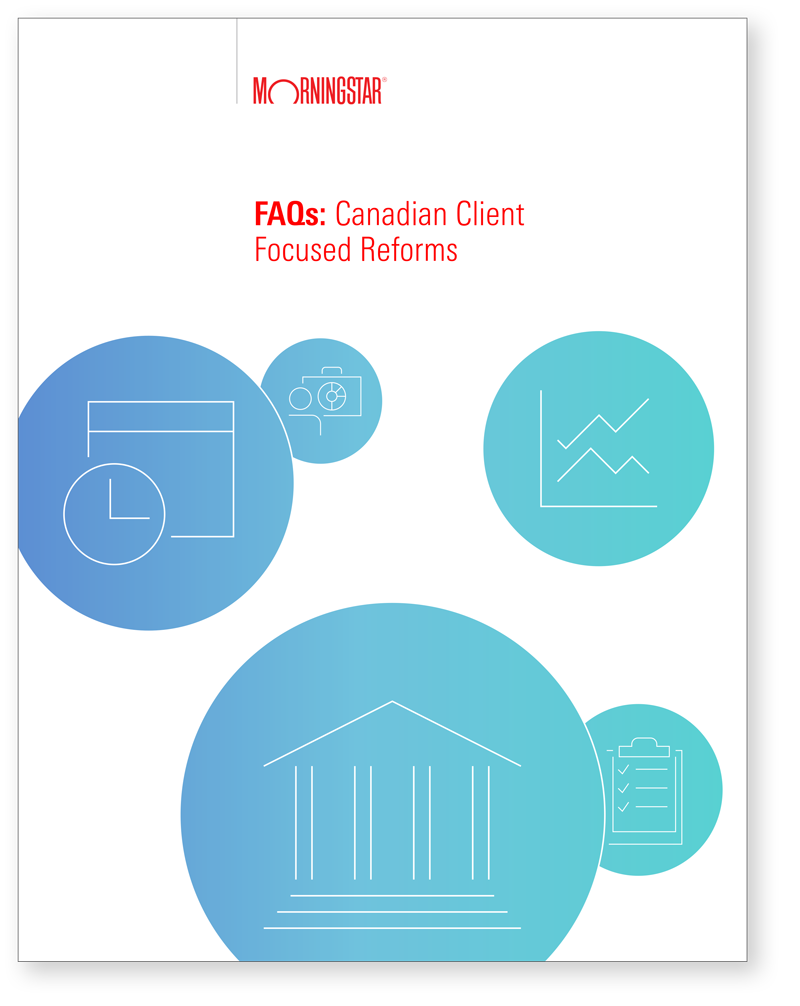 Ready to See for Yourself?
See how Morningstar's CFR solutions can help you meet regulatory requirements and enhance productivity.