Skip to Content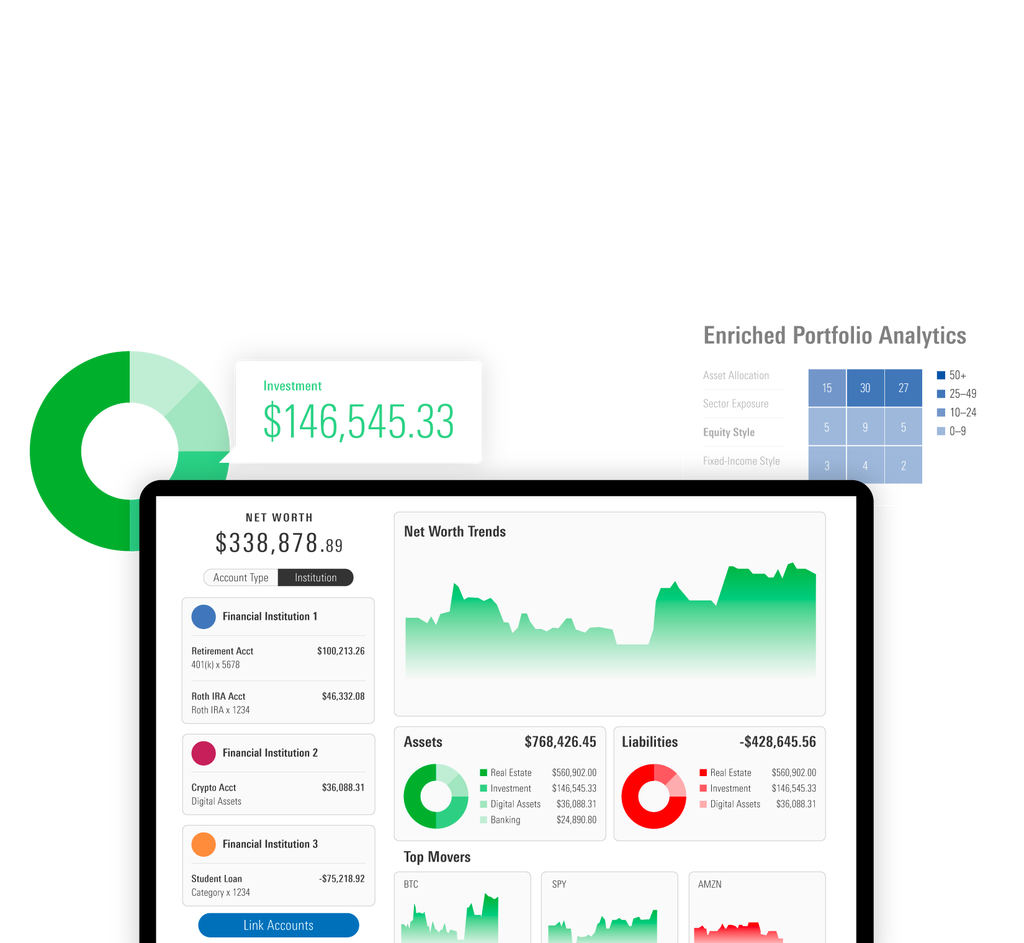 ByAllAccounts Data Aggregation Platform
The financial data and account aggregator for wealth management. With over 23 years focused on the wealth industry, ByAllAccounts supports holistic wealth management through high-quality data aggregation enrichment and delivery with uniquely Morningstar insights. We're the preferred data aggregator for wealth-management and wealth-technology firms with access to over 15,000 data sources, including investor held-away accounts, cryptoassets, advisor book of business, and custodial feeds.
Serving the Wealth Ecosystem
Exceptional data makes for exceptional financial outcomes. Explore how ByAllAccounts supports the wealth-management data ecosystem.