US Videos
PIMCO: Credit Investors in for a Rude Awakening in 2018
PIMCO's Mohit Mittal says he sees some opportunities in credit but is exercising caution around retail, chemicals, and broadcasters.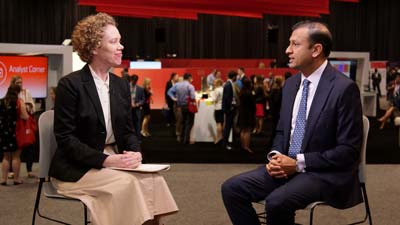 Miriam Sjoblom: Hi, I'm Miriam Sjoblom, director of global fixed-income ratings in Morningstar's manager research group. I'm here today at the Morningstar Investment Conference for 2018 with Mohit Mittal, who is a portfolio manager and managing director at PIMCO. Among several portfolio management duties, one of them is also to comanage PIMCO Investment-Grade Corporate Bond, which we rate as Silver here at Morningstar. 
Thank you for joining us today, Mohit.
To view this article, become a Morningstar Basic member.
Miriam Sjoblom does not own shares in any of the securities mentioned above. Find out about Morningstar's editorial policies.