US Videos
Weighing Berkshire's Acquisition Prospects
Are Berkshire's best acquisition days behind it? Berkshire authors weigh in.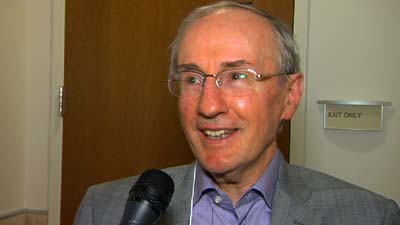 Jason Stipp: I am Jason Stipp for Morningstar. We're here at the 8th Annual Value Investor Conference in Omaha, and we're talking to some Buffett experts and authors about Berkshire's acquisition prospects. Are the company's best acquisition days behind it?
Scott Phillips: Perhaps, we'll just have to wait and see. He is so willing to step into crisis situations, and I imagine [they will be] more opportunistic in that light, and step into voids and other future crisis to make smart acquisitions. So, that would probably be the way, if I were in his shoes, I would try to handle that situation.
To view this article, become a Morningstar Basic member.
Jason Stipp does not own shares in any of the securities mentioned above. Find out about Morningstar's editorial policies.