Investing Specialists
50 Ways Retirees Can Cut Their Travel and Leisure Costs
Clip and save for cost-cutting ideas on shows, restaurants, hotels, and airfare.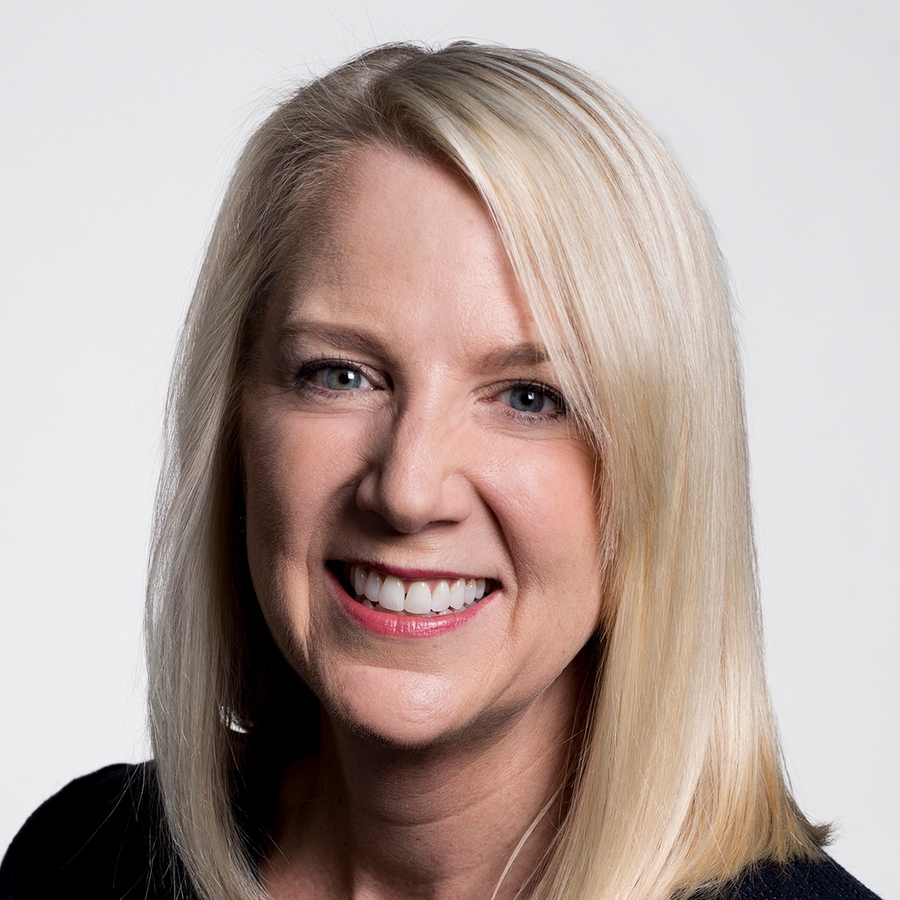 Now for the fun stuff.
Previous columns have highlighted how retirees can trim their housing, day-to-day, and financial-services expenses. We've provided tips for saving on everything from groceries to insurance to cell-phone bills, and numerous members of the Morningstar.com community have contributed worthwhile cost-savings ideas of their own.
Finding ways to be thrifty can be an important lever for retirees concerned about maintaining their desired standard of living in retirement, particularly given that inflation in the future is apt to be higher than it has been during the past decade.
But retirement is about a lot more than just getting by. It's about enjoying the fruits of your many years of hard work--spending quality time with family and friends, seeing sights you didn't have time to discover while you were still working, and simply doing what you love.
Happily, saving on travel and leisure costs during retirement doesn't mean that you have to queue up for sunset specials at local restaurants or think of bingo in the church basement as a big night on the town (unless you want to, of course). Thanks in large part to the Internet, consumers of all ages have more ways to obtain discounts on dining, travel, and entertainment than ever before. And retirees have an important advantage over people who are still working, in that they might have an extra measure of flexibility that enables them to pounce on last-minute deals or take advantage of off-peak pricing.
Here are 50 ideas for saving on travel and leisure costs during retirement. Use the Comments field below to contribute your own ideas.
Entertainment
1. Investigate season-ticket packages for favorite activities such as theater and opera. You'll usually receive a healthy discount versus paying for tickets on a one-off basis. And even if you're not interested in specific shows and concerts included in your package, the extras can make nice gifts.
2. Troll around for free or low-cost entertainment concerts, plays, and films at your local public library or community college.
3. Opt for small-venue musical and theater events rather than shelling out the big bucks for blockbuster events. You'll reduce your costs and be able to get a lot closer to the stage.
4. Stop buying books, music, and DVDs, and go to the library. Even if the materials you want aren't on the shelf, your library may be able to order them from your community's library network.
5. Try RedBox for DVD rentals ($1 per rental) or opt for  Netflix's (NFLX) streaming service ($7.99 per month for unlimited streaming).
6. Investigate whether your favorite museums offer senior discounts, or take advantage of free admission days. Volunteering as a docent will usually entitle you to free admission, too.
7. Check whether your local movie theater offers senior discounts or budget-priced tickets for early birds.
8. Hankering to see a certain play or live show? Some theaters offer discounts on tickets purchased the day of the event. Goldstar.com also offers substantially discounted tickets to plays, music, and comedy shows as well as sporting events, at small to large venues throughout the country.
9. Stop buying individual magazines as onesies and subscribe instead.
10. Cancel satellite radio and try a free music site like Pandora.com.
11. Visit art openings at local galleries, which offer the opportunity to view beautiful art and mingle with interesting folks, and they might feature free wine and nibbles, as well.
Sports
12. Take advantage of the fact that you don't need to play on weekends or early in the morning. Look for reduced tee times for golf and off-price hours for tennis.
13. Go for a walk or exercise at your local recreation center versus working out at a pricey health club.
14. Check out sporting events at your local high school or college.
15. If you want to watch a pay-per-view sporting event, visit a local tavern or restaurant that will be broadcasting the event but charge you a fraction of the cost.
16. Rather than forking over the big bucks for tickets for a pricey sporting event (and paying up for food and parking, too), host a casual viewing party at your home instead.
17. Plan to eat before you attend a sporting event, bring your own snacks, or tailgate with family and friends beforehand. You may still decide to spring for a hot dog or a beer, but you won't fill up on stadium food, which is usually unhealthy and inevitably overpriced.
18. Rather than buying clothes and souvenirs for grandkids at the stadium (and paying the full markup), extend the fun of the big game over a few weeks by allowing each child to pick out a special item with the team logo at a local sporting-goods store or a low-price retailer such as  Target (TGT) the week before the event.
Entertaining/Dining Out
19. Sign up for daily deals on restaurants and shows via sites such as groupon.com and livingsocial.com, or follow your favorite venues on social-networking sites such as twitter to be alerted to special deals.
20. Entertain at home rather than going out. You can treat your family and friends to a great meal for substantially less than one couple would pay to dine out.
21. Plan parties where everyone brings a favorite dish to share.
22. When entertaining, remember that casual meals can be less expensive--and more relaxed--than more formal affairs. Think pizzas on the grill with inexpensive Chianti in tumblers rather than strip steaks and a big-name Napa Cabernet.
23. Start a dining-out club with friends and neighbors with a focus on inexpensive ethnic food.
24. Host a wine-tasting where everyone brings a favorite bottle of a certain type.
25. Screen on top-rated, budget-priced restaurants using websites like yelp.com and chowhound.com.
26. In the mood to splurge on a pricey spot with a well-regarded chef? Try lunch rather than dinner.
27. Ordering appetizers and dessert is one of the easiest ways to jack up your restaurant bill. Skip one or the other and host friends and family in your home before or after you go out.
Travel
28. If you frequently visit the same location, register for fare alerts via an online travel site such as  Expedia  (EXPE) or Orbitz  (OWW) to surface the best deals as they become available. Sites like kayak.com let you search multiple sites for discounted airfare and hotels. Use a site such as hipmunk.com to search for airfares based on price, departure and arrival time, and "agony"--a creative analysis of painful layovers or overpriced options.
29. Buy plane tickets on Tuesday for the best deals. This article offers other tips on obtaining optimal pricing for airline tickets.
30. Paying an additional $50 per flight for baggage-check fees can really jack up the cost of airline travel. Avoid extra costs by traveling light or sticking with airlines that offer free baggage check, such as  Southwest (LUV).
31. Join AARP for $16 a year to receive discounts on everything from hotels to rental cars.
32. Use a hotel-discount site like hotels.com to obtain good deals on lodging, or  Priceline.com  (PCLN), which lets you name your own price for hotels. Betterbidding.com offers you insight into what you might get while bidding for hotels on Priceline.com (example, $35/night instead of $70).
33. Cross-reference discounts available on hotel sites with user reviews on other sites, such as tripadvisor.com, to find lodging that offers the best combination of price and quality.
34. When traveling overseas, make sure your credit card isn't charging you a foreign transaction fee on purchases--most do, and it's an extra 3% on every purchase. Capital One cards do not charge this fee and a few credit unions don't, either.
35. Do you dream about buying a vacation home? Renting a month or two a year via a site such as vrbo.com is bound to be much more cost-effective than maintaining your own home, and you'll be able to sample a variety of locations to boot.
36. Ask if there are senior discounts available when making hotel, flight, car-rental, and tour reservations.
37. Plan to hit several museums within the same city? Many cities offer museum passes that provide a discount on prime tourist spots; other cities, such as London, offer passes that entitle you to free admission at certain locations.
38. Live in a prime location? Sites like homeexchange.com allow you to switch homes with other families across the globe.
39. Check out RoadScholar.org (the snazzy new name for what was formerly called Elderhostel) for a huge array of educational/travel tours at often-reasonable prices. Your local park district or community college may also offer reasonably priced tours.
40. Take advantage of your flexible schedule to book last-minute flight and hotel reservations. The major travel sites--including expedia.com, Travelocity.com, and cheaptickets.com all offer an array of last-minute packages, as do cruise lines.
41. Consider renting a house or apartment from a rental site like vrbo.com or vacationrentals.com rather than staying in hotels. You'll save by being able to have at least some meals at home; you'll also enjoy more living space and a taste of how the locals live. Such arrangements are invariably more cost-effective than hotel stays when traveling with friends and family.
42. Try a staycation to visit all those spots in your community that you've been meaning to visit but never had the time.
43. Save on airfares by flying Monday through Thursday and avoiding the weekends. Flight costs are much more friendly to those who don't have to report to work from Monday through Friday!
44. Travel to scenic locations in the off season. Jackson Hole, Wyo., and Vail, Colo., are as beautiful in the summer months as they are in winter; Paris and Venice, Italy, are as beguiling in winter as they are in high season.
45. Consider travel in so-called shoulder seasons--the period between the peak season for a given locale and the low season (when people often stay away for good reason).
46. Shop a local supermarket (no matter what country you're in) for breakfast, lunch, and snacks and beverages; such markets often have prepared food for a fraction of what you'd pay in a restaurant, and they can also be great entertainment for foodies.
47. Soak up the local scenery by putting together a picnic lunch and parking yourself in a prime people-watching spot.
48. Walk or use public transport rather than using taxis. You'll save money and soak up a lot more local color.
49. Don't rule out hostels. Many have private rooms with ensuite bathrooms, which can be a lower-cost alternative to a full-service hotel. Hostelworld.com is a great resource that will let you read reviews to weed out the apparent party hostels.
50. Consider staying in a guest-house in a foreign country. Such lodging options are often cheaper than a full-service hotel, and they will afford you a much more culturally rich experience (such as getting to know the owner/operator, other travelers, and so on).
See More Articles by Christine Benz
New! 30-Minute Money Solutions
Need help picking up the pieces in this turbulent market? 30-Minute Money Solutions by Morningstar director of personal finance Christine Benz simplifies the daunting task of getting your financial house in order. Written for novice and experienced investors alike, this book offers manageable, step-by-step solutions for tackling money challenges and building a comprehensive financial plan in simple 30-minute increments. Learn more.
 

Order Your Copy Today--$16.95 

 
 
 
Christine Benz does not own shares in any of the securities mentioned above. Find out about Morningstar's editorial policies.