Investing Specialists
50 Ways Retirees Can Cut Their Investment, Insurance, and Banking Costs
Look to these ideas for cost cuts both big and small.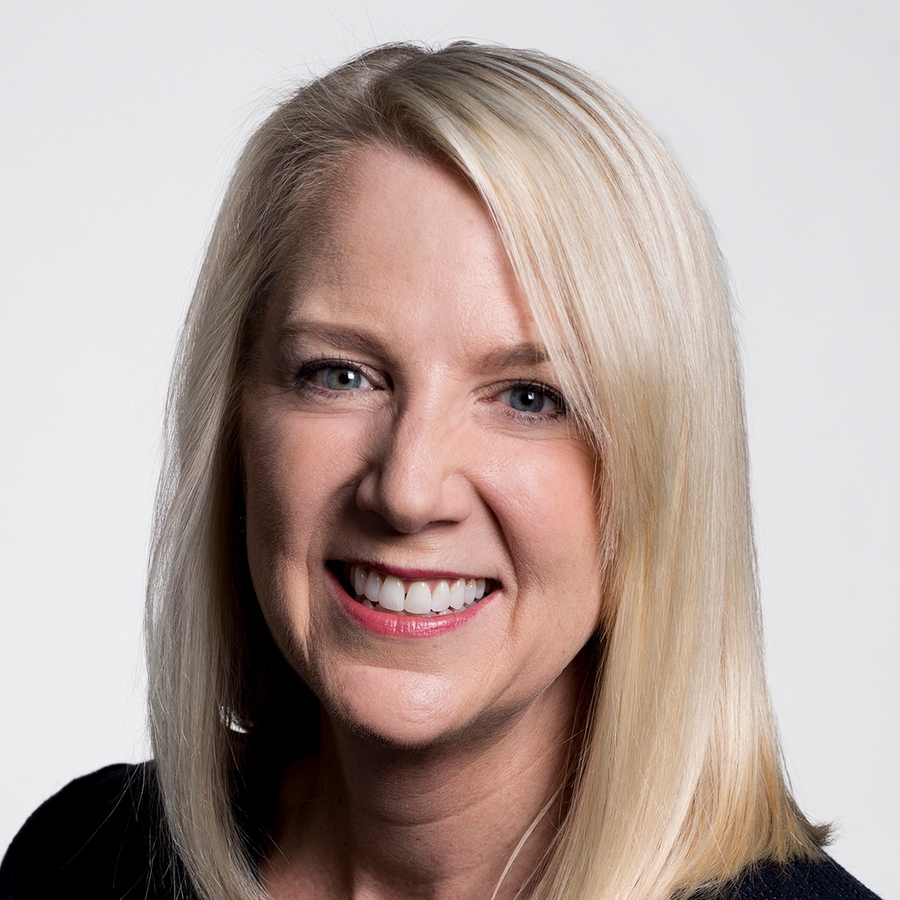 My colleague Russ Kinnel once astutely observed that most consumers know almost precisely how much they're paying for cable television each month. But ask them how much they're paying for mutual fund fees and you're bound to be greeted by a blank stare.
The reason? Unlike with their cable provider, they're not writing checks to their investment managers to pay them for their services. Or to their banks. Instead, most of the fees that they pay come right out of their accounts, making it a lot harder to keep track of those costs, or to even give a hoot about them.
But those various financial-services costs can really add up. A retiree with a $750,000 portfolio who's paying 1% per year to his financial advisor and another 1% in fund management fees is paying $15,000 in investment-management costs per year. And those are just investment expenses. Insurance, banking, and credit card companies add another layer of costs. All told, financial-services expenses can readily add up to be one of the biggest line items in any household budget.
With that in mind, here are some ideas for keeping your investment, insurance, credit card, and banking costs down. (You might also be interested in our earlier articles about cutting housing-related costs and day-to-day expenses.) If you have a cost-cutting tip of your own, please share it in the Comments field below the article.
Investments and Taxes
1. Consolidate your investments with a single firm so that you may qualify for lower-cost share classes and lower commission rates.
2. Do you have a small brokerage account that you haven't touched since the dot-com bust? Close it or add more money to it to avoid ongoing account-maintenance and inactivity fees. Better yet, shop around for a brokerage that doesn't charge any fees to maintain an account.
3. Don't overpay for mutual funds. For bond funds, setting an expense ratio cutoff of 0.75% will still keep plenty of good options within reach. You can find many worthy stock funds for 1.00% or less--preferably much less. Index funds and exchange-traded funds, many of which have expense ratios of less than 0.25% per year, are especially appealing from a cost standpoint.
4. Use a low-turnover strategy to reduce the toll that commissions can exact on your investment account's bottom line.
5. If you actively trade a portion of your portfolio, switch to a provider that offers free online stock and ETF trades.
6. Use limit orders when trading low-liquidity securities to avoid being gouged by large bid-ask spreads; such orders ensure that you'll only pay a specific, predetermined price for any securities you're buying.
7. When selling winning holdings from your taxable account, scout around for losers you can sell to offset the capital gains.
8. Choose tax-efficient holdings for your taxable account, including broad-market index funds and ETFs, tax-managed funds, and municipal bonds and bond funds.
9. Rebalancing? Focus on your tax-sheltered accounts to avoid triggering an unwanted capital gains tax bill.
10. Don't pay for more financial-planning advice than you actually need. If you need help with a specific task, such as a one-time portfolio overhaul, the hourly model will be more cost-effective than paying a percentage of your assets on an ongoing basis.
11. Use an online comparison tool like Vanguard's Annuity Access to shop around for the best payouts on fixed annuities.
12. Ask for very specific annual cost estimates before signing on for a complicated and costly financial product, such as a variable annuity. If you're seeing costs of more than 3% per year, ask your financial advisor whether there are cheaper ways to achieve the same general goals. This article delves into some questions to ask before buying an annuity.
Insurance
13. Ask if you can qualify for discounts by consolidating homeowners and auto policies with a single firm.
14. Shop around for the best auto and homeowners insurance rates rather than automatically renewing with your current carrier. (Just be sure to the check claims-paying ability and financial stability of a prospective insurer first, using sources like ambest.com.)
15. Ask for a loyalty discount if you decide to stick with the same insurer.
16. Think twice before making small claims on auto and homeowners insurance; the resultant bump-up in premiums could cost you far more than paying for the fix out of pocket.
17. Be scrupulous about paying your bills on time--and not just your insurance bills. Those with the highest credit ratings will qualify for the most advantageous rates.
18. Never let your policies lapse; you may pay a surcharge to reinitiate coverage.
19. Driving a lot less than you used to? Ask your insurer if your lower mileage amounts qualify you for reduced rates.
20. See if your insurer offers senior discounts for those who complete a safe-driving course.
21. Raise your deductible on your auto insurance, especially if you have a history of safe driving and you can afford to pay for smaller fixes out of pocket.
22. Drop or reduce the collision and comprehensive coverage on your auto policy if you drive an older vehicle or one with high mileage.
23. Raise your deductible on your homeowners insurance but ask for a comparison first; the decrease in your premiums may be negligible.
24. Make sure the your homeowners insurance provider is using a realistic value for your home's replacement cost; the value of the land shouldn't be included.
25. Live in a disaster-prone area? See if you can qualify for a reduction in homeowners insurance rates by making your home more resistant to natural disasters, such as earthquakes and hurricanes.
26. Ask your insurer if having a home-alarm system or sprinkler system qualifies you for a discounted insurance rate.
27. Paying extra to insure valuable personal articles like jewelry and collectibles? Make sure you still own the items covered. And even if you do, they might be covered under your basic homeowners policy.
28. Drop life insurance, especially if you're an affluent retiree with grown children.
29. Reshop for Medicare coverage, including your prescription drug plan, during Medicare open enrollment (Nov.15-Dec.31). Retirement specialist Mark Miller shares some other tips for saving on health-care costs in this article, and the Medicare website also includes a wealth of information on identifying the best plans.
Credit Cards
30. Switch to a credit card with no annual fee, especially if you're finding it difficult to actually take advantage of the so-called rewards that your rewards card offers.
31. Investigate no-fee cards that pay you cash or rebates back on everyday purchases, such as those from  Costco (COST) and  Target (TGT). Just be sure to read the fine print to ensure that your spending doesn't have to hit a specific level before the cash-back offer kicks in.
32. If you carry a balance, call your credit card provider to ask for a reduction in your current interest rate. If that doesn't work, transfer the balance to a card that offers a lower rate. (Just make sure to take stock of any balance-transfer, application, or processing fees; also make sure that your new rate isn't a teaser rate that will shoot higher before you've paid off your balance.)
33. Carry a balance on multiple cards? Consolidate those balances in the account that offers the most attractive rate. Again, be careful not to trigger new balance-transfer, application, or processing fees.
34. Pay on time to avoid late charges.
35. Travel overseas frequently? Avoid foreign transaction fees, which can run as high as 2% or 3%, by switching to a card that offers no foreign transaction fees, such as ones from Capital One and Schwab.
36. Cut up store-specific credit cards, which invariably carry higher interest rates than general credit cards.
Banking
37. Investigate credit unions, which may offer higher yields and better loan and credit card rates than banks with a big brick-and-mortar presence (and more overhead expenses). Check out this article for more on how credit unions work.
38. Don't keep more in a non- or minimal-interest-bearing checking account than you need to; shop around for an account that doesn't require a minimum balance and park the rest of your cash in a higher-yielding money market fund or certificate of deposit.
39. Ditto for paying fees on your checking account; at this point, it's not difficult to find no-fee, no minimum balance accounts at firm, such as Ally Bank.
40. Online savings accounts can also be a great deal, often offering much higher yields than are available via conventional banks.
41. If you'd like to stick with your current bank but avoid extra fees, ask if your bank will waive fees if you sign on for additional services, such as electronic deposits of your Social Security checks or a money market account.
42. Don't buy checks from your bank--use a service like Current or Checks in the Mail for low-cost checks instead.
43. Avoid overdraft fees by keeping close tabs on your monthly balance or linking your savings account to your checking.
44. Opt out of overdraft protection, which means that the bank will cover you--and charge you a hefty fee--if you overdraw your account.
45. Watch ATM fees, either by sticking with your bank's ATMs or opting for a bank that will offer rebates if you use an out-of-network ATM.
46. Pay bills online to save on stamps.
Other
47. Don't pay for tax-preparation services, especially if you have a straightforward tax return. Many communities offer free tax-preparation assistance.
48. Beware of "rapid refund" offers from tax-preparation firms, which are little more than high-interest loans. If you file your taxes electronically, your refund will come more quickly than you might think.
49. Don't pay for a copy of your credit report from services you see advertised on TV. You get a free copy from every bureau at www.annualcreditreport.com.
50. Don't use prepaid credit cards as gifts for friends and family. Fees can be very high, and cash is much more flexible.
See More Articles by Christine Benz
New! 30-Minute Money Solutions
Need help picking up the pieces in this turbulent market? 30-Minute Money Solutions by Morningstar director of personal finance Christine Benz simplifies the daunting task of getting your financial house in order. Written for novice and experienced investors alike, this book offers manageable, step-by-step solutions for tackling money challenges and building a comprehensive financial plan in simple 30-minute increments. Learn more.
 

Order Your Copy Today--$16.95 

 
 
 
Christine Benz does not own shares in any of the securities mentioned above. Find out about Morningstar's editorial policies.