Former co-workers revisit a shared history.
In 1983, Joe Mansueto and Bill Nygren were hired as analysts within a week of each other at Harris Associates in Chicago. Their timing couldn't have been better. It was the dawn of a new era: The bull market had just begun and the great expansion of the mutual-fund industry was about to occur.
One year later, Mansueto left Harris to found Morningstar. Nygren stayed at Harris and helped create the Oakmark family of mutual funds. He manages the Oakmark Fund OAKMX and Oakmark Select OAKLX, and he was Morningstar's Domestic-Stock Manager of the Year for 2001. He gave a keynote presentation June 30 at the 2006 Morningstar Investment Conference. (An audio recording of his address is now available.)
Before the conference, we asked Mansueto and Nygren to sit down and discuss their history together and investing. The following conversation took place June 7 at Morningstar's offices in Chicago. It has been edited for clarity. A shorter, video version of the conversation is also available for viewing.

The Harris Years
Joe Mansueto: I was hired by Bob Harper, who was Harris Associates' director of research then. I harassed Bob for months calling him for an interview. Bob was a very busy guy and didn't answer any of my calls. It was hard to get his attention. But I was very persistent, and I finally got an interview with him.
Besides interviewing with Bob, I also remember talking to Ralph Wanger [manager of Acorn Fund, which was advised by Harris]. Ralph slid the Acorn report across the desk and said, "Know any of these companies?" [Laughter]
I had followed Ralph for years and was able to describe many of them, even obscure ones such as Grief Brothers, a company that makes barrels. So I think Ralph thought I was okay. I also remember interviewing with Peter Foreman, a senior partner. Peter gave me the annual report of AM Castle CAS, a steel distributor in Chicago, to analyze. It had a big LIFO reserve; i.e., the inventory of its steel was worth a lot more than what its carrying costs on the books were. I think Peter was interested in seeing whether I could identify the LIFO reserve--a kind of hidden asset. It was an interesting interviewing process. It spoke a lot about the culture of the firm.
Ultimately, I was hired. I believe I was one of the few people they've ever hired without any security analysis experience. Probably the last, given that I only stayed a little over a year. [laughter] But I loved working there.
Bill Nygren: In my interview, I met with [Harris Associates partner] Clyde McGregor, Bob Harper, Peter Foreman, and Ralph Wanger. We talked about stocks. They asked me what I was looking at, and I told them that Hasbro was one of my favorite companies--it was selling at like four times earnings. And I saw all these strange glances around the table. "Talk about something else you've looked at," they said. "Cluett Peabody," I said, "below book value, some real estate value, four times earnings." Same reaction.
It turned out the ideas that I was thinking about were exactly the names that they were working on seriously or owned already. I knew immediately that the meeting of the minds in terms of investment philosophy that had been lacking at my current job [at Northwestern Mutual] would be present at Harris Associates.
It took a few more interviews, but a couple months after that, and a week after you, I started working in the research department there. From the minute I walked through the door, I felt Harris Associates was a special place. You could tell the conviction and the passion people had about investing. That was new for me. I hadn't seen that before in another firm. I think that's something that is still very much unchanged from the days that you were working there.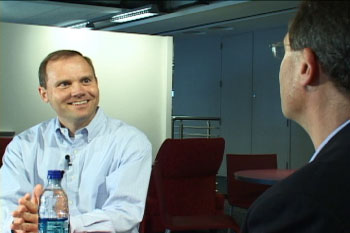 JM: I agree. To me, it was a very special place that was conducive to producing great investment results. There was a shared mindset that believed value investing was the best way to go about investing. There was always hallway conversations about stocks. It was great. I loved coming in to work. I was paid to spend all day researching stocks, talking to company management, and going to company meetings. That's stuff I enjoy doing in my free time. I was in heaven.
And it was also a place that tolerated eccentricities, and somehow Ralph Wanger comes to mind as an example of that. Ralph marches to a different drummer, but he is a brilliant investor. What mattered is your reasoning, not niceties of dress, background, or experience.
BN: I remember the first presentation I made to our stock selection group, which Ralph, of course, sat in on. I remember seeing him sitting there scribbling the whole time, at first thinking he was taking notes, then realizing he was drawing airplanes on his sheet. [Laughter] I'm thinking, rookie analyst comes in here, he's not paying any attention at all. And then he's the one that comes up with the question that blows you out of the water on a point that you should have known more about.
You're exactly right. They didn't require people to be formed out of a cookie cutter. They required people to be smart and be passionate about investing. I think that's a very important part of the culture that we've maintained at Harris today.PAGEBREAK
JM: I remember my first day at Harris Associates. I was just shown a room. It had a metal desk and a telephone, and that was it. It was stark. [Laughter] There was no PC on my desk. The office had a few Quotron machines, which were basically dumb terminals that gave you a price quote. Other than that, it was all paper-based and phone-based.
BN: When we got interested in a company, we'd have an assistant write to the company to get their 10ks and their annual reports. The time lag from when you got interested in an idea to when you actually begin serious research on it was very significant. Even just getting daily news. If you remember, we had the Dow Jones news ticker that just produced streams of paper all day, and if you knew that a specific story came out earlier in the day, you had to page through mounds and mounds of paper trying to find that story.
JM: It's hard for investors who are younger than us to realize what it was like. But these are just information flows. The key thing is our basic investment thinking hasn't changed.
BN: No, it hasn't changed. Information is much more easily accessible today, and one of the great benefits of that for the individual investor is the level playing field. But in the end, you're trying to do the same thing that we did 20 years ago at Harris Associates. You're trying to find stocks that look cheap.
JM: I've saved all of my research reports that I wrote back then. I recently went through them and found one here that we co-wrote on Consolidated Foods.
BN: Sara Lee.
JM: Sara Lee today. The report says, "From: JM/BN." We did a lot of work on food companies back then.
BN: It's funny. At my prior employer, there was some talk about giving the analysts some control over the portfolio. They told me one of the reasons that they decided against it was that they thought if I had control of a portion, the only thing I would buy would be food stocks. [Laughter] I guess the firm could have done worse than owning a lot of high-quality food stocks over the last 20 years.
I remember another one that we worked on together--I think you wrote the report--Quaker Oats Co. I remember Quaker's CEO, Bill Smithberg, coming into our office shortly after they had bought Stokely-Van Camp. Quaker's stock investors weren't treated too kindly the day that acquisition was announced. I remember it falling by more than the entire amount they were paying for Stokely. You might think the pork and beans acquisition didn't go too well, but when you look back in hindsight and see how little they paid for Gatorade, what a brilliant acquisition it was and what a great buying opportunity it was for the stock. It was a fun time.
JM: Quaker worked out well. I have good memories of that one, too.
One of your early ideas that I remember was a company called Cyclops, which was a steel company that had a division with a fast-growing electronic retailer called Silo. The company was followed by steel analysts, and no one could really value or understand this rapidly growing part of the business. But you put a normal steel valuation on the steel part of the business, took some comparables for the electronics retailer, valued that, and voila, we find that the company is selling at half of its true worth. Vintage Bill Nygren.
BN: It was a small specialty steel company, not especially successful steel company, and this was at the time that big box retailers were just really starting to take off. Best Buy hadn't become the dominant player in electronic retailing that it is today. And prices that were being paid for these reasonably successful startups in big-box retailing were very high.
Oddly enough, Cyclops had two such chains. It had the Busy Beaver home improvement chain and the Silo home electronics chain. It didn't take too much work to look at the sales level that it was getting out of those two chains and say, "If you put the same price to sales on those as other big box retailers were selling for, you're getting paid to take the steel company."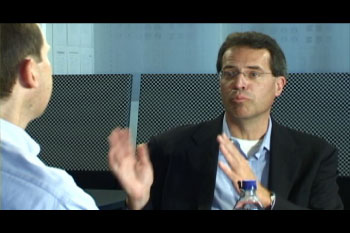 That type of work is still consistent with how we do things today. One of the rules that I have is the old 80/20 rule. If 80% of investor attention is focused on something that you think is less than 20% of the story, it's a good opportunity to take a look at the business. I think recent examples have included Time Warner TWX, where almost all of the attention was on the AOL division, which is a tiny part of their asset value, or Disney DIS, where almost all of the attention was on the dysfunction in the executive suite, and very little was written about their highly valuable ESPN franchise and other cable network franchise. Any time people are so distracted with some topic that almost all of the attention is on that topic and they're not looking at the other part of the business, I think that's fruitful ground for research.
Value Investing with a Growth Flavor
JM: I learned a good lesson in investing yesterday. To help recall what the mutual fund industry was like back 20 years ago, I pulled the Mutual Fund Sourcebook off the shelf from 1985. In it, there's an interview I did with Michael Price of Mutual Shares. The first question I asked Mike was, "What do you make of the markets currently? Are you bullish or bearish?" Now, this is in the fall of 1985. And he says, "I'm bearish. We are 20% in cash. It's hard to find stocks selling at big discounts from their asset values. We're basically very bearish."PAGEBREAK
Now, I have a very high opinion of Michael Price. He's a great investor and has served his investors very well over the years. But in the fall of 1985, early in a 20-year bull market, being very bearish was the wrong stance. I don't think he was trying to time the market. His high cash position was a residual of not finding companies with big enough discounts to buy. To me, though, it illustrated how hard it is to see the bigger picture and not let the trees obscure your view of the forest. Sometimes, investors get too hung up on being bullish and bearish and trying to be in the market at the right time.
BN: I sat on a panel a couple of years ago that was a tribute to Ben Graham, and there were value investors from different generations there. You had the guys who quit buying stocks because there was no longer anything below net working capital. You had the guys who got bearish once there was nothing below book value. You had the guys who got bearish once there was nothing at single-digit P/Es. It was interesting to listen to that and see these lines in the sand get drawn, and how anxious they are to see the opportunities come back to levels they remember used to be available.
I think it shows the danger of being so inflexible in terms of how you think about valuation. It's important to keep refining the way you think about value so you don't get in that trap of saying, things aren't like they used to and I don't want to play. I think one of the great financial media names, who unfortunately passed away recently, was Lou Rukeyser. What a compliment to this guy to say that the biggest negative you can come up with about him is that for a generation he was bullish. It's the right position to be long term.
JM: There's a number of noted value investors who add a growth flavor to their approach. Even Warren Buffett, who started with more of a pure Graham and Dodd approach, through the influence of Charlie Munger, came to look at companies that have good growth prospects that he can hold over a long period of time. Or Bill Miller [manager of Legg Mason Value Trust LMVTX] using his value-based approach to invest in Amazon and other Internet companies. There is blurring going on between value and growth investing. There is a camp like Ralph Wanger, who is rooted in growth but adds value thinking. Others are rooted in value and add growth thinking. Perhaps you get to the same place in the end.
BN: Within growth investors, which Ralph absolutely is, I think you've got two schools. You've got the momentum investors, who like to buy things that are up a lot because they think they'll go up more, and you've got the fundamental investors, who are comfortable paying above-average multiples for companies that they feel deserve really above-average multiples. I think that's more the school Ralph was in. Despite being a growth investor, it didn't mean Ralph spent less time on fundamentals than the rest of us did. He still wanted his stocks to make sense in a dividend-discount-model type of framework.
Maybe some of that has rubbed off on Harris Associates' philosophy, where we have shown more willingness than other value managers have to pay higher prices to get much higher quality businesses. We've been able to stay fully invested by saying some of these really great businesses that used to sell at crazy P/Es now are being priced like average businesses.
To me, being a value investor means you get more than you pay for. And we have to be responsive to how the market is changing. In terms of a Morningstar style box, I think the Oakmark Fund has been in four different style boxes over its life, and that just shows we are responding to differences in the set of opportunities the market's providing. It's not that we're changing. We don't have a mission to own bigger-cap names or higher-growth names. It's just that you look at what's available in the market, and it's different than it was six years ago.
You could react to that and say, "Well, there are no opportunities any more, I'm going to sit on the sidelines and wait," or you could say, "Wow, there's some really good businesses that I don't have to pay anything more than average for." I never thought I'd see the day that Wal-Mart would sell at a lower P/E than the average utility. Five years ago, the utilities were at eight times earnings and Wal-Mart was at 60 times earnings. Today, Wal-Mart's at about 14 times and the average utility's around 15, 16 times. To not change the companies we invest in, with that kind of change going on the market, I think would have been changing our investment approach.
Mutual Funds Go Mainstream
JM: It's interesting how the whole mindset has shifted about investing from the late 1970s and early 1980s to today. The most popular investments back then were in hard assets like real estate, oil companies, and gold. It's hard to remember, but The Wall Street Journal had just two sections. Money magazine wrote about stocks--they didn't write about mutual funds. There were very few sources of information on funds.
Then, because of the high interest rates in the late 1970s, many people began to open money market accounts because they paid much higher interest rates than regulated bank savings accounts. That gave many investors their first exposure to mutual funds. And then the bull market started in 1982, and people gradually started becoming aware that they could participate in equity investing through mutual funds.
To watch mutual funds move from a niche area to a mainstream investment over the last 20 years has really been incredible. It reminds me of the PC industry, which also went from niche to mainstream over the same time period.PAGEBREAK
BN: When I was in high school and college in the mid-1970s and started to get interested in the investment business, I would go to my local public library to read everything I could get my hands on about the investing. I read every book that was in the investment section. People think, "Wow, this guy must be some incredible reader." But I read less than 20 books. You walk into a Borders today, and there are hundreds of books available on the investment business. Investing really has become the national pastime.
JM: It has. In the early 1980s, Harris Associates' focus was more on institutional money than on mutual funds. Acorn Fund, incredibly, had less than $200 million in assets. The entire fund industry was $300 billion then. Today, it's $9 trillion. It was a cottage industry back then and just beginning to grow.
I was a very attracted to the business. It was the reason I left a job I loved doing. I felt honored and privileged to be at Harris Associates and could easily have spent my whole career there. But at the same time, I could see the fund industry growing in the early 1980s, and I believed it had a good future. There was just something special about picking up an annual report of a John Templeton, a Michael Price, or a Ralph Wanger. I was just attracted to the concept of a mutual fund--it seemed a great way for the average individual to invest their savings. It let them tap in to great money management talent for pennies on the dollar. It's a very democratic idea, that the average Joe can have access to the best money management talent in the country.
I could also see investors had few sources of information on how to select a fund. As a stock analyst, I had tons of fundamental research sources to use to help research a stock. My idea was to bring this same type of rigorous fundamental research to mutual fund investors. I thought I could put together data and research that would help individuals make better investment decisions. That was the genesis of leaving a job I really loved and working with people I really admired and respected to start something entrepreneurial.
BN: One of the big attractions of working in a mutual fund--versus perhaps a hedge fund, where a lot of mutual fund competition has moved today--is the democratic aspect of it that you mentioned; that our funds are available to anybody who's got more than $1,000 to invest. I like the fact that the job we do actually has an impact on average people's lives, that it may change their ability to help their children with college. It's not just making money with a scorekeeping mentality.
I wish I could say that back in the early 1990s, when we started the Oakmark family, that we had anticipated the boom that we have since seen in the mutual fund business and had anticipated that the corporate pension manager was going to be replaced by the individual managing their 401(k) plan. We didn't.
We started Oakmark because we wanted to have a product that was managed consistently with how we managed wealthy individual accounts at Harris Associates. We had the Acorn Fund, and we had Harris Associates, and they were really quite different investment approaches. Ralph was more growth oriented and much more small-cap oriented than we were at the rest of Harris Associates.
And those of us that worked on the Harris Associates side wanted a mutual fund product, as much as anything, because we were being told by our senior partners that we weren't very good at marketing and that with our account minimums at $2.5 million, we just weren't hanging out in the right social circles to be running into people that had that kind of money to invest with a value manager. So we thought that if we started a fund that invested with the same approach that we used in our wealthy individual account business, that maybe we could attract people our own age into the fund, and then as they increased their wealth, they might be more predisposed to use us for individual account management.
But we never anticipated that the mutual fund industry would grow to the point, and our fund family be successful to the point, that it would become our basic business.
Liberty Media, and Other Investing Lessons
JM: I remember when you started the Oakmark funds. You came to our offices to tell your story, and one of the companies you mentioned at that meeting was Liberty Media, which ended up being a big winner for you.
BN: Liberty was the hodgepodge of non-cable-system assets that were owned by TeleCommunications, Inc. We'd been a large shareholder in TeleCommunications, Inc. We had great respect for John Malone, the CEO of the company. They decided that they wanted their company to be basically in two pieces, the more simple standalone cable systems and the everything-else pot. It took a lot of work to figure out what the total of all the everything else was at Liberty. I think, candidly, a lot of analysts just said, "That's too messy, too much work, I don't want to bother with it."
The way Liberty was spun out, you had to turn in your TCI shares to get Liberty. TCI looked quite undervalued, so a lot of people didn't want to do that either. We tendered our TCI shares and wanted all the Liberty we could get. Then, we found out, when they announced the tender results, that not many other people had asked for Liberty Media shares. We were quite surprised. Capital Guardian had 40% of the company, we had 20%, John Malone had 10%, and a very tiny amount of the company was liquid. Liberty Media suddenly became not only Oakmark's, but Harris Associates' largest holding.
I had worked with Bob Levy on that idea. Bob is still our chief investment officer at Harris and chairman of our company. I remember the two of us going into his office, closing the door, saying, "What have we done here, are we really sure of this? We own 20% of a company, it's illiquid, and it's our largest position." We kept redoing the numbers and redoing the numbers. And every time we went through the math, we said, the assets of this company are worth more than three times what they're selling for in the marketplace, and the debt is not worth nearly face value, and we think people are just making a huge mistake when they try to do their asset valuations on this company. It didn't fit in the P/E model. It didn't fit in the price-to-book model. So a lot of traditional value investors had shunned the idea.
In hindsight, of course, it worked out very well for us and is still Oakmark's largest percentage gainer. We made almost 20 times our money on Liberty Media. It's a stock we still have a position in today. We have been in and out a couple times in the 15 years that Oakmark has been in existence, but the story still hasn't changed that much. You've got smart people who are concerned about growing value and a somewhat complex mix of assets that a lot of people don't want to be bothered with.PAGEBREAK
JM: That's a great lesson for investors--the importance of having conviction in your reasoning. If you have that, it doesn't bother you to take a somewhat controversial position, perhaps in an illiquid company, or in any situation that's not well understood. If you believe in your analysis, it also gives you the courage to build a big position or to average down if the price falls. Two things I admire about an investor like you or Bill Miller is that you're both willing to build sizable positions and both willing to average down if the stock goes against you. It's pretty rare for an investor to have that kind of conviction.
BN: I think it's important to have conviction. To me, it's a slippery slope if you start saying you don't have the conviction level to make something a meaningful investment. When we started the Oakmark Select Fund, concentrated investing wasn't nearly as popular as it is today. I sat on panels where they were debating the merits of concentrated investing. I remember one panel where the gentleman sitting next to me described the way his firm managed money. He said that they didn't want to have a position in a stock large enough that if they had made a mistake it would hurt the fund's return.
You listen to that, and you think, "Okay, that sounds great." Then, you start thinking more about it and you say, "Well, wait a minute. If nothing's big enough that it matters on the downside, it's not big enough that it matters on the upside either." How do you justify charging an active management fee if you aren't going to have conviction and act on that conviction?
Challenges Facing Mutual Fund Industry
JM: One of the big problems in the industry today, and I think you'd probably agree, is the high price of mediocrity. On one hand, I don't think investors mind paying up for great active management. On the other hand, there's low-cost, passive investing, which also makes a lot of sense. It's this mushy middle of quasi-index-like investing that has active fees layered on it that I think has investors up in arms.
BN: I absolutely agree with that. The industry has not responded to what a great competitor the index fund is. We all know the statistics that, over time, the average investor can only get average results less the fees that they pay to get those results. But too many managers structure their portfolios to avoid a chance of significant underperformance. If you're structuring to not lose, it's very hard to argue that you can do better than an index fund. I think to justify an active management fee today mutual funds have to structure their portfolios to try to win.
The cost of that is occasionally you're going to be out of favor, and you need to build an investor base that understands that and is willing to stick with you through those periods. It was terribly frustrating to us in the late 1990s. Oakmark Fund got off to a very strong start. Here was a little Chicago fund company that nobody had ever heard of that suddenly had almost $10 billion of assets in its flagship fund. And we were a value fund, and we didn't understand the prices that were being paid for growth companies at that time--in hindsight, that were being incorrectly paid for them. So we didn't play at all. A lot of our competitors said, "We don't really understand it, so we'll underweight a little bit." We badly lagged in 1998 and 1999, and we lost a lot of our investors. We didn't lose money for them, but we lost something like 70% of our investors.
When you go to work thinking that you're providing a good service for people, and that's a big part of why you love the mutual fund business, it really hurts to see people give up on you at the wrong time and sell your funds to buy growth funds. It also hurts to see them then lose 80% of their capital, while you provide positive returns to the people who stuck with you, because the businesses you were buying at eight times earnings proved ultimately to be better values.
JM: Another area that the fund industry does not serve itself well is in the increasing complexity of the business. I think back 20 years ago to what the business looked like. It was a much simpler business. There were very few funds, for example, with 12b-1 fees. The number of share classes wasn't as large. There was a more distinct division between no-load funds and load funds. Today, there's a blurring; there's A, B, C, even Z classes of shares and 12b-1 fees. There's 8,000 funds with over 20,000 share classes. It gets a little overwhelming for investors.
If you look at a lot of the successes in the business world today, such as Google GOOG with the simplicity of its home page and Apple AAPL with its iPod, you see that consumers respond well to simplicity. The fund industry, it seems, has gotten much more complicated over the last 20 years. Is that something you see as well?
BN: Absolutely. You think back to when we were together at Harris Associates in the early 1980s. You referred to the fund business then as a cottage industry. It was a fund business that was being run by people who were passionate about investing. One of the big changes today is how much money is being managed by people on the business side, rather than people who are simply passionate about investing. A whole new industry has cropped up of intermediaries helping individuals figure out which funds they should own. The old days were much simpler. People found the fund they liked, they gave them most of their assets, they checked maybe once a year to see how it was doing, and after five or 10 years they were generally happy with the results.
Today, the financial media is encouraging people to make investing closer to a full-time job for themselves and to react every time the Fed changes interest rates or every time a company has a disappointment. It makes people think that fund investing has to be much more complex than it really needs to be.PAGEBREAK
JM: One of the real strengths of the industry is the small boutique firm, where there is a very passionate investor at its core. That was true back 20 years ago, and I think it's still true. There are so many good boutique firms. But it's some of the larger, more institutionalized firms that are run as a dispassionate business and where you get the feeling that the person in charge could just as easily run a business in another field. Those qualities ultimately don't serve investors very well.
BN: People often ask us why we decided to start each of our funds, and the answer is the same. When we sat around the table, we said, "This is an opportunity we'd like to invest our own capital in." I think a lot of the industry today has started new funds for reasons that are very different than that. They start funds that they think they can market as opposed to starting funds where they think they can make money. And it's a big difference.
JM: You mentioned hedge funds earlier. You could leave Harris Associates, start up your own hedge fund operation, and the rewards could be very large. Yet you stay at Harris Associates. Has leaving ever crossed your mind? Are you tempted?
BN: I'm not tempted in the least. I feel I've been very fairly treated by my employer. I'm financially able to have a nicer house than I did 20 years ago back when we knew each other. I shop at Banana Republic instead of Gap now, so things are going well financially. [Laughter]
I enjoy the mutual fund investor. I enjoy going to work in the morning knowing that the services that we're providing are generally benefiting average Americans. And that, to me, is just a really big plus of working on a mutual fund. It really is rewarding when you get an occasional e-mail from a shareholder saying that he has been with us for the last decade, and because our funds have done so well, it's allowed him to offer better educational opportunities for his children or has allowed him to buy the vacation home he'd always dreamed of. That means more to me than just what the pure numbers could be on the financial side for running a hedge fund.
JM: Unfortunately, I don't think all talented portfolio managers think that way.
BN: There are a lot of talented portfolio managers that have stayed in the fund business, and I think a lot of us have a similar way of thinking about the fund business.
JM: Does it concern you, though, that talent is flowing away from mutual funds to hedge funds?
BN: Yes, there has been some talent drain, but to think that it's just the dregs of the investment business that's left in the mutual fund industry couldn't be further from the truth. There are so many talented fund managers--Bill Miller, Mason Hawkins [Longleaf Partners LLPFX], the people at Dodge & Cox, Chris Davis [Selected American SLASX]. They're all outstanding investors, and you don't see them tempted in the least to jump over to the hedge fund business.
What I find a bit concerning is the regulatory effort to make it so easy for average people to own hedge funds. I think the hedge fund is an interesting vehicle for very sophisticated investors and gives them the opportunity to pay very high fees for what may or may not be very high performance. I'm not sure that the ability to do that, given to the average investor, would be well used.
It's ironic that the average fund fee is about 1%, and as you said, for a penny on the dollar people have access to talented management, but that the hue and cry is how large mutual fund fees are. At the same time, regulators are trying to make it easier for people to pay two plus 20.
The Future of Mutual Funds
JM: I still believe it makes the most sense for the average individual to participate in the equity markets and the fixed-income markets through a mutual fund. If you want to do international investing, for example, that's very hard to do on your own. You can tap the world's best international investors through a fund. If you want to invest in commodities, a very popular area today, it's very hard to do that on your own. You can do that through a fund. So the basic allure, the basic benefits that a fund offered 20 years ago, still exist today.
The fund business has a very good future. It's not going to have nearly the dramatic growth that it's had over the past 20 years. It might be a more modest 3% to 5% per year in terms of asset growth growing forward. But the fund industry today is so large, at over $9 trillion in assets, so mainstream, and so entrenched in the lives of most investors that it's certainly not going away. Most investors are still dependent on funds for their investments. A third of fund assets are in retirement plans, and people still need to save for their retirement, so that source of new money coming into funds will certainly continue.
Also, the advisor business has gotten so large. Most individuals now are working with advisors. About 90% of fund sales are now through an intermediary of some kind or through a 401(k) plan. The advisor is going to continue to play an increasingly larger role in the mutual fund business. If you look at the competing vehicles for investing dollars--hedge funds, separate accounts, ETFs, variable annuities--these are very small in terms of assets compared with mutual funds. The king of the mountain is still the mutual fund.
BN: I absolutely agree. Mutual funds today are mainstream, as evidenced by how big the mutual fund business is, as you mentioned. If you look at the value proposition for fund shareholders, there isn't a competing product that looks like it should overtake mutual funds, because I don't think there's anything out there that gives investors of moderate means a better value than a mutual fund does.
If you look over the history of funds, it's interesting how the fund industry has continued to raise the bar on itself. Back when we were starting at Harris Associates, probably most mutual fund assets were still in load funds. You saw the emergence of the no-load business and its rapid growth because it offered a better value.PAGEBREAK
I remember 15 years ago, sitting around with a group of the leaders at Harris Associates as we were contemplating the decision about launching the Oakmark Fund, and we were looking at something like $250,000 in startup costs. We thought there was an opportunity to provide a better value of stock selection and investor communication than the existing products that were out there.
I hope that the changes we're seeing in the business today--the increased regulation, the increased cost to launch funds--doesn't mean that the next time there's a group of Oakmark-like people sitting around the table contemplating starting a fund that they say it isn't worth the effort; because the fund industry needs the startups to continue challenging the existing players in the industry to keep doing a better and better job for shareholders. Some people have complained about the number of funds today, but it's because of the large number of funds we have that investors keep getting a better and better value.
JM: How much does Harris Associates have in mutual funds?
BN: Including both international and domestic, the firm today has more than $60 billion, and about two thirds of those assets are in mutual funds.
JM: If you looked out 10 years, how do you think that mix will change?
BN: Boy, that's so hard to guess. I think funds will be a higher percentage than they are today. I agree with you that the fund industry will grow but not at the rate it has the last couple of decades. We've had some unusual situations in the last 20 years that can't be replicated in the next 20 years. We can't replicate the change of going from defined benefit pension plans to defined contribution. That's been a huge driver to mutual fund industry growth.
JM: Where do your investors come from today?
BN: More come through intermediaries. We still have a significant percentage of investors who come to us directly. More people today, though, do come through advisors. We have many advisors who spend a lot of time understanding what we're about and developing a conviction that we are a good place for their clients to put money.
JM: What's been the biggest surprise to you since you started Oakmark back in the early 1990s?
BN: Joe, there have been so many surprises. The idea that this business, which we started to prove to our founding partners that we actually could convince people that we had a reasonable way of investing, would become our basic business is a surprise. We never anticipated the whole change from defined benefit to defined contribution and that individuals who have no financial training would be making all the asset-allocation decisions for their retirement. The emergence of the paid advisor community to help that individual figure out which funds to buy was something we did not anticipate. There's a lot from 20 years ago, and 15 years ago when we started the Oakmark family, that has not quite played out to the script we thought it might.
JM: So the $250,000 startup capital proved to be a good investment?
BN: It did, as did the commitment I made when I started the Select fund in 1996 that the majority of my personal assets would be invested in the fund. That, too, proved to be a very good investment.
JM: When you started the Oakmark Fund, I recommended it to some of my relatives. When I see them at family gatherings, they still thank me to this day. On behalf of my relatives, thank you for all your great investment performance.
BN: Thank you. We very much appreciate our word-of-mouth marketing staff.